Ottawa Senators: Bernard-Docker Deserves to Start Season in NHL
Through a few preseason games, the Ottawa Senators promising youth is showing their worth
Though it's been just a few exhibition games, multiple young players for the Senators are showing they belong on the NHL roster at the start of the season. If the Senators are sticking to their philosophy of "playing the best players", they would be wise to play their up-and-coming talents who provide more value on the ice than their veteran counterparts.
It seems clear to many that Jacob Bernard-Docker is ready to take on an NHL role, throughout training camp and a couple of preseason games, the young defenceman is thriving and is certainly making life difficult on Senators GM Pierre Dorion and staff.
Jacob Bernard-Docker is Ready
Bernard-Docker seems to have made some significant improvements over the course of the summer, he looks stronger and extremely poised with the puck on his stick, something the Senators have lacked over the past several seasons. One of the players that Bernard-Docker is jostling with for a spot in the top-6 is Nikita Zaitsev, whose poor play over the past few seasons has Senators fans and pundits all the way out on the idea of him starting the season with the team.
The 22-year-old defenceman has a full season of AHL experience and 13 games at the NHL level to rely on, something that should give the Senators coaching staff confidence in the type of player Bernard-Docker will be once the regular season starts. As of now, there seems to be a battle for a spot on the bottom pair alongside veteran rearguard Nick Holden, as described in my latest article. There's a clear infatuation with Nikita Zaitsev from the coaching staff, especially D.J. Smith, however, if Bernard-Docker can continue his impressive play there should be no reason to send him down, especially if Zaitsev ends up winning the positional battle.
In last night's game versus the Winnipeg Jets, Bernard-Docker made a ton of steady defensive plays, highlighted by this clip:
JBD with a quick point shot then an excellent seal on Mark Scheifele who tries to break free into the sens zone. pic.twitter.com/nc7CQag1mm

— Lalime's Martian (@LalimesMartian) September 28, 2022
Bernard-Docker is able to stay step-for-step with Mark Scheifele in transition and maintains a tight gap to force the turnover. This aggressive defending by the Senators' defenceman is intriguing, the strength Bernard-Docker added in the offseason should allow for him to continue to limit time and space for oncoming attackers.
Another player Bernard-Docker has to oust is Erik Brannstrom, the highly-polarizing defenceman has had some shining moments but also some lowlights throughout the preseason, and for what the Senators need, Bernard-Docker seems to be the ideal fit. Thought of for many years as Thomas Chabot's eventual partner, if the pairing of Hamonic-Sanderson struggles, promoting Bernard-Docker alongside Chabot and moving Hamonic down with Holden could result in an exciting d-core that can really skate and move the puck.
Bernard-Docker's steady play in his first two preseason games can be seen in the box score:
September 24th @Toronto: 17:36 TOI, 1 assist, +1 rating, 5 hits, 3 blocks
September 27th @Winnipeg: 17:04 TOI, +1 rating, 2 hits, 1 block
The two-way defenceman is never going to wow with his offensive numbers, but he will do all of the little things that help teams win in the NHL. In this age of the NHL, puck possession is so crucial to success in every game, and having an efficient defenceman with a great first pass can do a lot to prevent chaos in the defensive end.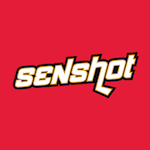 It should be as simple as this… if the Senators want to make forward progress and potentially challenge for a playoff spot they can't continue playing Zaitsev, his chaotic play style and inability to maintain possession put his team at a definite disadvantage. The team could either decide to place Zaitsev in the pressbox as the 7/8 defenceman but due to numbers they may be more inclined to waive the 30-year-old.