Ottawa Senators: Can Lassi Thomson or Jacob Bernard-Docker Play top-4 Minutes?
With a bare top-4 market, the Senators may have to rely on internal options to insert into the top-4
Prior to the 2022 offseason it was well-known that the Senators top priorities were to acquire a top-6 forward and a top-4 defenceman to bolster the team's lineup as the team moves towards playoff contention. Pierre Dorion quickly acted at the forward position with the acquisitions of two-time 40-goal scorer Alex Debrincat and Claude Giroux, but they have yet to add anything that will help the NHL team on the backend.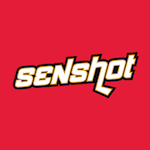 However, the Senators have two up-and-coming right-shot defencemen in Lassi Thomson and Jacob Bernard-Docker, where things stand now it seems like one will start the season in Ottawa. This all depends on if the team can move on from Nikita Zaitsev, if they cannot find a way to move the subpar defenceman there will be real concerns that he remains an integral part of the d-core due to head coach D.J. Smith's deployment of him over the last few seasons. Despite the duo of Thomson and Bernard-Docker only having a combined 29 games of NHL experience, it's clear that both have surpassed Zaitsev in terms of on-ice ability. If the Senators can subtract Zaitsev from the mix, the insertion of a young option with untapped potential is intriguing.
Can Thomson Build off Breakout Season?
Thomson took a tremendous leap in development in his second season in Belleville, after showing some struggles in his rookie season, registering just 1 goal and 13 points in 35 games with some shortcomings on the defensive end, the 21-year-old defenceman emerged at both ends of the ice.
Thomson has always possessed a lethal shot, but he found a way to use it with more effectiveness this past season, using off the rush on numerous occasions. This aggressiveness showed up on the score sheet, recording 10 goals and 26 points in 44 games with the baby Sens. Aggressive plays like the one below allowed Thomson to become Belleville's premier defender:
Lassi Thomson gives Belleville the lead with a snipe! #GoSensGo

That's 10 on the season for Thomson. pic.twitter.com/65ggU6uxWe

— Everyday Sens (@EverydaySens) April 21, 2022
The promising defenceman was given a trial run after injuries started to add up in Ottawa and didn't seem incapable of performing at the NHL level, already performing better than a few regulars on the big clubs roster. In 16 his first 16 NHL games, Thomson was able to record 5 assists and boast solid possession numbers, his 50.46 CF% led all Senators defenders.
However, at the NHL level Thomson found himself lagging behind at times, and on occasion could find himself in no-mans land, mostly due to inexperience. If the Senators don't decide to add another NHL defenceman to their roster, Thomson would be a prime candidate for NHL minutes on opening night, and should be able to push Nikita Zaitsev for minutes.
JBD Top-4 D?
Bernard-Docker plays a very simple game, built on efficiency and making low-risk, smart plays that help keep pucks out of the net and into the opposing teams zone. The 22-year-old defenceman was used primarily in a shut-down role for Troy Mann in Belleville, and he improved in that role as the season went along. Mann was extremely happy with Bernard-Docker's play on the penalty kill, something that he will be asked to do with regularity at the NHL level.
"He's become a mainstay on our penalty-kill, going over the boards first most nights on the penalty kill and that's a huge part of the game, and it will be a big part of his game when he does get to the NHL"
With his game so reliant on the defensive end, Bernard-Docker won't produce much offense, he had just 2 goals and 9 points in 58 games with Belleville. The responsible defenceman appeared in 8 games with Ottawa in 21-22, adding one assist in 8 games and much like Thomson, showed that he can play NHL minutes at a higher-level than some regularly rostered players.
Bernard-Docker has long been praised for the calmness in his game and due to this trait he's been linked as a potential fit for Thomas Chabot on the top-pairing, and while it might be worth a shot, the Senators will want to see more from the young rearguard before handing him that role. At just 6'0″ and 190 pounds with a lack of burst in his skating stride, the promising defenceman will have to add more to his frame to be more effective. With the way Bernard-Docker processes the game and makes reads, he can overcome a lack of raw skills on the defensive end with a good stick and sound positioning.
The Verdict
Despite Thomson being more "NHL-ready" in terms of his dynamism and physical play, the calmness that Bernard-Docker plays with could give him the upper-hand, especially with the Senators major need for improved defensive play, and JBD fits that archetype better than Thomson.
The Senators would be better served to try either Thomson or Bernard-Docker with Thomas Chabot rather than using an internal option such as Travis Hamonic or the aforementioned Nikita Zaitsev, when both are known as net-negatives. If the Senators can find a way to rid themselves of the Nikita Zaitsev contract and replace his large role with a younger, more talented option it's hard to believe the Senators can become worse on the back end.