Not Joshing Around: Why Josh Norris's deal shows the Sens seriousness to start competing.
Josh Norris
Given their young age, there's reason to believe that any of these three players can take another leap forward. In fact, when the Senators signed Norris, they showed that they believe he can reach the heights of a true number 1 center. With thirty-five goals on the season, Norris broke onto the scene in a big way. A thirty-goal season is usually seen as a benchmark for a legit goalscorer in the league; and not only did he reach that he surpassed it. Josh Norris proved himself to be a fierce goal scorer last season; a type of player opposing teams have to plan around because of how dangerous he can be with the puck.
Another added benefit would be allowing new acquisitions in Claude Giroux and Alex Debricat to guide another young Sen in Tim Stützle. The latter had himself a very productive season that saw him rack up fifty-eight points in seventy-nine games. Without  the benefit of playing with the first line talents that Norris did, the twenty year old forward still found a way to shine brightly. By having the first line stay intact, this can allow the new guys on the block to come in and make Stützle's life much easier.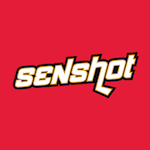 So why are some Sens fans dubious to this long commitment his new contract brings? Let's not mince words. Eight years is a long time to commit to any singular player. You have to be absolutely sure that the player you are signing is a piece worth building around. Pierre Dorion made that loud and clear when he signed Norris to that type of deal while letting other high caliber players leave in the past. Thirty-five goals is an impressive feat but it's a single season accomplishment and Norris hasn't yet shown he can do that consistently. Not to mention, his shooting percentage was an unsustainable 20.3%. Should that be enough to have Sens fans questioning the move? Did Dorion get too ahead of himself in giving out this massive deal?
I'd say he didn't at all. A higher shooting percentage doesn't mean that said player is heading for a serious market correction. It'd be fair to point out that Norris had a high shooting percentage the prior season as well at 17.7%. I don't expect him to continue to shoot that effectively, but he has shown an aptitude for scoring effectively for two seasons now. If he continues to show a more aggressive offensive approach, I'm certain Norris's thirty five goal season this year won't be an outlier.
The money and term do seem high for a player like Josh Norris, but it doesn't seem like a doomed gambit when you think of what this does for the player and the team around him. Norris knows he'll be a Senator for the foreseeable future, and he also knows his line mates that he has shown great chemistry with will be too. It also sends a message to the rest of the team that management believes in the current locker room leadership. The young core of Norris, Tkachuk, Batherson, Stutzle, and Chabot aren't just the Sens future; but the here and now.