Realistic Ottawa Senators 3-Round Mock Draft
With 11 picks total and 5 in the first three rounds, the Ottawa Senators will look to re-stock the shelves of their prospect pool
The Ottawa Senators enter yet another NHL Entry Draft with a top-10 selection after finishing in the bottom of the league for the 5th straight season, but this year seems different, as the team has openly flaunted the possibility of trading the 7th overall selection. It remains to be seen if Pierre Dorion and staff decide to make some noise on the evening of July 7th, but as of now the team still remains in premium draft position.
7th Overall: Marco Kasper, C, Rogle BK (SHL)
Kasper is the epitome of a "Sens" pick, the 18-year-old pivot has a relentless motor and boasts a tremendous two-way game, which makes the Austrian forward a favourite among numerous scouting circles. Standing at 6'2″ and nearly 190 pounds, Kasper makes his presence known, especially when using his blazing speed and physicality to attack the dirty areas of the ice. While Kasper likely wouldn't be my preferred selection at 7, it's definitely easy to see the intrigue as a player who is a surefire middle-six in the NHL with potential to be a staple in the Senators top-six.
Playing in 46 games with Rogle of the SHL, the competitive forward scored 7 goals and 11 points playing a checking role against men, where he rarely looked out of place. However, despite his solid play in Sweden, Kasper started to really turn heads at the World Championships, where he was clearly one of Austria's best players. In 7 games he only managed 2 assists, but his play was extremely noticeable throughout the tournament, thanks to plays like this:
Kasper uses his speed to burn around the American defence before setting up his teammate who converts the chance in front of the net. Not many players in this draft have the blend of speed, skill and physicality that the Austrian forward provides, making him a very interesting option at 7 if the Senators decide to go that route.
39th Overall: Noah Warren, RD, Gatineau (QMJHL)
Warren is a big, rangy defenceman standing at 6'5″ and 225 pounds, and he used every bit of it to be a dominant defender at the junior level, projecting as a shutdown defenceman at the next level. There's no doubt that Warren is a bit of a project at this point, but with his great skating ability combined with his large frame, there are plenty of things to like and that will certainly peak the Senators interest.
Registering just 5 goals and 24 points in 62 games with Gatineau this season, Warren will never wow on the scoresheet, but will contribute in various ways that don't show up on the game log. One of the things that really stands out with Warren is his skating, he's able to navigate the ice with ease, using his fluid stride to eat up space, especially in the defensive end.
The Senators have shown an interest in taking this profile of player in the past, taking Tyler Kleven in 2020 (44th Overall) and Ben Roger last year (49th Overall), and it wouldn't come as a surprise to see the franchise take another chance on a mobile, defensive defenceman.
64th Overall: Dylan James, LW, Sioux City (USHL)
After a one-year hiatus from drafting a player out of North Dakota, I wouldn't be surprised if the Senators took a chance on another player destined for Grand Forks in Dylan James. The Calgary, Alberta native led all USHL draft-eligibles in points with 61, to go along with an impressive 28 goals in just 62 games.
Standing at 6'0″ and 183 pounds, James isn't afraid to throw his body around and engage physically, which helps him to a great extent on the defensive end. However, James doesn't have a great amount of upside, he projects more as a bottom-six forward who will help on the penalty kill and in defensive situations. Expect James to stay at North Dakota for a few seasons, possibly remaining in Grand Forks through his senior season, this would be a slow burn that could pay dividends if everything goes to plan.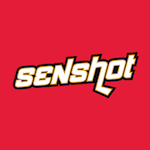 72nd Overall: Oskar Pettersson, RW, Rogle BK J20 (J20 Nationell)
The Senators aren't opposed to taking a chance on European forwards with interesting profiles, as the franchise has taken chances in the past on prospects such as Oliver Johansson, Eric Engstrand and Viktor Lodin, and Pettersson would continue that trend.
Standing at 6'2″ and nearly 200 pounds, Pettersson already boasts NHL size, combine that with his intriguing skillset and this is a selection that I could get behind. Pettersson appeared in 46 games with Rogle's junior team, his 25 goals ranks 5th amongst draft-eligibles in the J20 Nationell, and he was also a large contributor on Sweden's gold medal winning team at the World Junior U18 championships, chipping in 5 points in 6 games. Pettersson rifled home the tying goal in the gold medal game, showing off his effective release and underrated transition game.
🇸🇪 Oskar Pettersson ties the game for Sweden on an absolute snipe!#U18Worlds pic.twitter.com/RoRfBQcdlK

— TSN (@TSN_Sports) May 1, 2022
87th Overall: Cole Knuble, RW, Fargo (USHL)
The Senators continue their trend of drafting players with strong hockey bloodlines, selecting Cole Knuble, the son of 16-year NHL veteran Mike Knuble, once again adding another prospect with ties to professional hockey to the organization. Playing on one of the lowest scoring teams in the USHL, Knuble was productive, recording 20 goals and 49 points in 62 games, finishing second among Fargo skaters in goals and points.
Knuble is a diminutive 5'10" forward that plays an aggressive style of game while playing much bigger than his size suggests. Pierre Dorion and staff have shown a reluctance in the past to draft players listed at under 6'0″ tall, with their last pick that didn't meet that criteria being Angus Crookshank, who was drafted in 2018. However, with Knuble's relentless motor and competitive style it wouldn't be inconceivable for the Senators to take a chance on him.