Ottawa Senators: Tim Stützle, Habs Fans Favourite Player
Ever since suffering a defeat to Tim Stützle and the Ottawa Senators, there has been a clear admiration of the Senators up and coming star from Habs fans
Everything seemed to unravel among Montreal Canadiens fans after the Ottawa Senators came to the Bell Centre and embarrassed them with their skill and intensity. Following the 6-3 defeat, everyone seemed to be focusing on a "dive" by Senators superstar Tim Stützle, after he was kneed by Canadiens top forward Nick Suzuki, you can be the judge below:
Since I haven't seen the actual clip posted much, here's what Gallagher was referencing.

When he touched the puck, the crowd proceeded to boo Stützle when he touched the puck, and Gallagher ran him at the end of the game.

This was a clear knee, by the way. Pretty ridiculous reaction out of Montreal. https://t.co/WIiHHkWmvi pic.twitter.com/y5VDxVFGap

— Everyday Sens (@EverydaySens) April 6, 2022
Clearly, the knee-on-knee contact on the hit resulted in Stützle lying on the ice in obvious pain, like every other player would do in the situation, and before the Senators' head athletic therapist Dom Nicoletta could tend to the Senators star forward he was back on his feet and ready for the power play. Stützle laying on the ice for several seconds was too much for Canadien's depth forward Brendan Gallagher, who still thinks he was playing atom hockey. This quote from the diminutive bottom-six forward is one of the more humorous ones in NHL history:
"When I was 10 years old, our coach had a rule," said a livid Gallagher. "If you lay on the ice — we didn't have trainers — if the coach had to come on the ice and get you, you're too hurt to play. You had to sit for a minimum three shifts."
It remains to be seen if the NHL will release a rule change to punish players for getting injured and laying on the ice, maybe they take the Gallagher stance and make NHL players sit for three shifts following an incident, but once again, these are not 10-year-olds, except for maybe Gallagher. As it turns out Stützle was in fact injured on the play, and would miss the Senators next two games, making the claims by Gallagher and numerous Canadiens fans false and utterly embarrassing.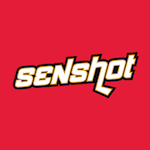 Stützle is a Star, Gallagher is Garb
Tim Stützle has been a revelation as the season has neared its close, producing at a tremendous rate that doesn't seem to be slowing down anytime soon, but rather picking up steam. Over his last 25 games, Stützle has 26 points and is continuing to look more and more comfortable in the center of the ice. The way he controls the game with the puck on his stick is second-to-none, and as he continues to build confidence, the sky is quite possibly the limit. The 20-year-old native of Viersen, Germany has shown an uncanny ability to exit the defensive zone with possession, a big reason why his controlled exit data provides tons of intrigue:
Some good stuff going on for Stützle, especially starting in the defensive zone – he retrieves a lot of loose pucks and turns them into exits at an elite rate. Still some offensive upside to be found I think, though. #GoSensGo https://t.co/MvHmbw5BYu pic.twitter.com/FpmGzJYw9w

— JFresh (@JFreshHockey) April 21, 2022
As for Gallagher, his season has been well… expected. The now 29-year-old veteran forward was signed to an absurd six-year, $39 million contract in October of 2020, which as expected, hasn't aged gracefully. Gallagher enjoyed a decently productive season last year with his new shiny contract, contributing 14 goals and 23 points in 35 games, however, that production still doesn't make the signed contract look good, it was still an egregious mistake.
For a player that goes to the "dirty areas" as much as Gallagher does, he really doesn't produce much at all when it matters most, in the playoffs. Since the 2014-15 season, Gallagher has struggled to produce adequate offence in the playoffs, producing a sturdy 18 points in 49 games, including an abysmal 7 goals. The question has to be, is Gallagher too soft for the playoffs, it seems that way.
Gallagher is a limited player as it is, standing at 5'9″, he doesn't have any attributes that jump off the page, poor skating, not much skill, and is genuinely an ineffective player at this stage in his career. This has become more and more evident as the year has gone on, Gallagher has 2 even-strength goals this season, that is a hilarious number, and has him tied with known Senator scoring machines Dylan Gambrell, Nikita Zaitsev and Michael Del Zotto (who's played just 25 games). Gallaghers 20 points in 52 games place him in a tie for 12th in scoring on the Canadiens, a tough look for a team that's second-leading scorer only has 39 points.
To Conclude
The Senators boast a strong contingent of top players, with most/if not all of them being better than any player on the Canadiens roster:
Brady Tkachuk – (75GP, 29G-32A-61P)
Josh Norris – (62 GP, 33G-19A-52P)
Drake Batherson – (42 GP, 15G-26A-41P)
Tim Stützle – (75 GP, 20G-33A-53P)
Thomas Chabot – (55 GP, 6G-28A-34P)
There could be an argument for Nick Suzuki to fit somewhere inside that list of top talent, as Suzuki is an exceptional player in his own right, his 20 goals and 58 points are very impressive for the poor supporting staff he has. Even then, the Senators have 5 players who have already proven to be capable of top production at the NHL level, something that Canadiens fans can't say about their own team.
All in all, the uproar from Canadiens fans surrounding Stützle and his "diving" is rooted in their pure jealousy, and admiration for the Senators up and coming stars. So, if you see an aggravated Canadiens fan on Twitter (Hello Andrew Berkshire), you know the reason why.
All stats via Hockey Reference