Ottawa Senators: Mads Søgaard Set to Make First NHL Start
Drafted 37th Overall in 2019, "The Great Dane" makes his debut tonight
Søgaard is one of the more tantalizing goaltending prospects in the NHL, his size alone at 6'7″ makes him tough to beat, and with stellar athleticism to boot, Senators fans could very well be getting a glimpse into the future of the goaltending position. The rangy netminder is on track to become the 2nd goalie born in Denmark to start a game in the NHL, with the first case being Carolina Hurricanes standout netminder Frederik Andersen.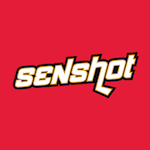 The Senators will face a struggling Detroit Red Wings (26-32-9) squad for the first time this year, that has some young offensive firepower that can be compared to that of the Senators, led by their captain Dylan Larkin and rising stars Lucas Raymond and Moritz Seider. This should be an extremely intriguing game tonight between two teams in similar stages of their respective rebuilds, highlighted by the debut of the Senators' top goaltending prospect.
Fun Fact: Sogaard is the Senators' highest-drafted goaltender since the team drafted Mathieu Chouinard 15th Overall in 1998
The 21-year-old native of Aalborg, Denmark has appeared in 31 games this season with Belleville, posting a 16-13-1 record with a 0.906 save percentage and 2.87 goals-against-average, his play has outshined both his peers at the AHL level in Filip Gustavsson and Kevin Mandolese. Søgaard shined in minimal time with Belleville at the end of last season, winning all 7 of his starts to begin his professional career in North America, combined with his solid start to the 2021-22 season he's shown enough to warrant a start at the NHL level.
The talented netminder's blend of size and athleticism makes it extremely tough for shooters to beat Søgaard regardless of the quality of the chance, multiple times this season his tools have allowed him to make saves that may not be possible for other goaltenders.
What a stop by Senators goalie Mads Sogaard to keep this game tied 1-1. #AHL pic.twitter.com/wAqLOYV0Ia

— Dave Minuk (@ICdave) March 13, 2022
Søgaard's uncanny ability to move laterally in the crease allows him to cover a substantial amount of net in a short amount of time, making saves like the one above more frequent.
While he has been the B-Sens' best goaltender this season, he has run into some consistency issues, stringing together a few good performances that are sometimes followed by a sloppy performance. This is highlighted to a greater extent in Søgaard's performances over his 13 starts, in 7 games he has posted a save percentage above 0.900, while in the 6 other starts the Danish netminder has conceded 4+ goals. These inconsistencies displayed by Søgaard are very common for young goaltenders, and he should find more stability as he continues to gain important reps at the professional level.
It seems at this point that the organization views Søgaard as their goalie of the future, in Dorion's trade deadline presser he made it known that the team would give the Danish netminder some NHL starts before the season's end.
Dorion says Mads Sogaard will play a game or two before the end of the year. #Sens

— Bruce Garrioch (@SunGarrioch) March 21, 2022
The Senators aren't trying to hide their intentions with Søgaard, it's clear the team values him as an integral part of their future, and are prioritizing his development accordingly.
In making his first career NHL start tonight, Søgaard would become the youngest goaltender (21 years, 109 days) to start a game for the Senators franchise since Robin Lehner made his NHL debut at the age of 19 years, 173 days.