What Does Travis Hamonic Bring to the Ottawa Senators?
On the day of the NHL trade deadline, March 21, the Ottawa Senators sent a third-round pick to the Vancouver Canucks in exchange for defensemen, Travis Hamonic. This article looks at what Hamonic might bring to the Senators.
Brief background
Starting out, Hamonic was drafted 58th overall in 2008 by the New York Islanders. He made his NHL debut in the 2010-11 season where he played in 62 games. That was also the season where Jack Capuano (current Senators associate coach), also started with the Islanders as a coach. Interestingly enough, both stayed with the organization (Hamonic was sent down to the AHL for a bit – due to the 2013 NHL lockdown), until the 2016-17 season. Capuno was fired mid-way through that season while Hamonic was traded to the Calgary Flames in the off-season for a first-round pick and two second-round picks.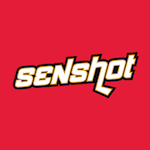 With the Flames, Hamonic played for three seasons (193 games in total) before leaving as a free agent. He signed a PTO with the Canucks in 2020 before signing a two-year 6 million (3 million AAV) extension contract. In the 2021 season, it took a while for him to start playing due to Covid vaccinations. He was unable to start playing until October and it took him until February to start playing in both home and away games. After playing in 24 games he was dealt to the Senators where he currently plays.
How fans and analysts perceived this trade
On Sportsnet 650, Frank Seravalli mentioned how "multiple players have reached out to say just what a breath of fresh air it was after getting rid of Travis Hamonic."
Meanwhile, Marc Methot, former defenseman for the Senators, mentioned how he is "a bit of a different bird" and "not sure that's what I'd want around a young core."
These tweets were not promising but despite this, there were also those that were ready to cheer for him, despite what it cost to take him on:
To elaborate on that tweet, when Hamonic was 10 years old he lost his father: who died from a heart attack. In spite of this setback, Hamonic continued to push forwards and play hockey. In 2014 he met with young kids after home games, who also lost their parents, and connected with them giving hope to others. Here is a video that was featured on TSN a few years back: E60:
Travis Hamonic – In the Name of the Father (TSN Feature)
Analytics
Looking at the numbers, it appears as if Hamonic has improved compared to last season. According to Natural Stat Trick, at even-strength, he has created more expected goals per 60. As a result of some luck and goal-scoring ability, he has scored at a higher rate than last season. However, he has allowed chances to the opposition, allowing more compared to last season. This doesn't mean that all of the chances he allows are considered "high-danger", as the number of High Danger Chances Against (HDCA)/60 have decreased relative to last season. One thing Hamonic will need to work on is his entry denial, something he has struggled at this season (which is shown in the tweet below).
Since being traded from the Islanders, Hamonic has not played many minutes on the Power Play. This season, he is averaging 2 seconds per game so it is unlikely he will play on the Power Play for the Senators, but that could obviously change. On the other hand, he is relied upon more heavily on the Penalty Kill, averaging over two minutes per game (in every season except the 2014-15 season). He will likely be relied upon in his time with the Senators as well. His analytics don't inspire much confidence as to whether he will perform well or not as his xGA/60 was third-worst last season and worst last season (on his team among players with at least 10 TOI). However, the season before (so three years ago) he finished with the best xGA/60 on his team.
Competition
Capuano said that "he really takes pride in defending against top lines", which is shown in his stats (according to PuckIQ): in all the seasons he played in the NHL, he has faced "elite competition" (more on this here) over 30% of his ice time. In comparison, Artem Zub has faced under 30% of his total ice time (29.3% to be exact – so it's close) against elite competition this season. Meanwhile, players such as Nikita Zaitsev and Nick Holden have faced elite competition over 30% of their total ice time (the former put up 32% while the latter put up 35%). Despite frequently facing elite competition, Hamonic has not been exactly putting up the best numbers. In his eight seasons in the league, he has only been above 50% in DFF%, two times. This shows how when he is on the ice, he allows more dangerous chances than the number of dangerous chances he creates.
Hamonic is much better playing against "middle" competition and hovers around the 50% DFF% season to season. This season it seems as if he has figured out how to play well against players that are considered "middle" competition, boasting a DFF% of 54.8%, the highest in his career. If he can figure his game out against "elite" competition, he could be a decent defenceman for the team.
What this acquisition means for other players
With the addition of Hamonic, the Senators have three right defencemen (Zub, Zaitsev and now Hamonic). This makes it harder for young defencemen in the Senators organization, such as Lassi Thomson (currently injured) and Jacob-Bernard Docker, to crack the roster due to the number of players on the back end. That saying, injuries can always occur so players being called up as a result of that is always a possibility.
As Ian Mendes mentioned in The Athletic, the Senators "now owe Zaitsev and Hamonic $3.5 million this summer" signing bonuses. Meaning, there is a possibility that Zaitsev is either traded or bought out. Also mentioned on The Athletic, the Senators "notoriously had a penchant for avoiding bonus payments" and if this still holds true, it opens up the possibility that Zaitsev and his contract is moved.
Conclusion
Due to his good relationship with Senators associate coach Jack Capuano, it is likely Hamonic will play lots of minutes for the team. His analytics shows that he needs to work on improving his play at even-strength, more specifically against players that are considered "elite". If he can figure out this part of his game, he could potentially be paired with Holden and tasked against facing tough competition. Hamonic has had a tough life leading up to him playing in the NHL and that should make it easy to cheer for him. Hopefully, he performs well in a new environment and proves those that disapproved of this trade wrong.