Game-Preview #19: Vancouver Canucks @ Ottawa Senators
Senators, Batherson look to snap five-game skid tonight in Ottawa
The Ottawa Senators get a must-needed boost tonight with the return of their leading point producer Drake Batherson, he carries 16 points in just 14 games heading into tonight's matchup.
Matchup

7-14-2

4-14-1
Wednesday, December 1
7:30 PM ET
Sportsnet One
Canucks -120
With just 2 wins in their last 13 games, the Ottawa Senators need all the help they can get and the return of their top-forward is something that can hopefully spark a win. The return of Batherson will also boost a Senators powerplay that is 0/10 over their last 4 contests, the 23-year-old forward leads all Senators players in power-play points (5) and assists (5).
New Face
Senators General Manager Pierre Dorion claimed forward Adam Gaudette off waivers from Chicago on November 27th, the former Canuck has 2 points in 8 games so far this season. Gaudette will look to return to the form he had during the 2019-20 season when the skilled forward had 12 and 33 points in 59 games, morphing into an NHL player.
After his breakout season, Gaudette has struggled with injuries and inconsistent play up to this point, scoring 13 points in 48 games between the Canucks and Blackhawks organizations over the last two seasons. The potential is there for Gaudette, and with a huge gap in the middle for the Senators, it will be imperative for Gaudette to take advantage, starting tonight.
Tonight's Lineup
The aforementioned Gaudette will centre the third-line in between Alex Formenton and Zach Sanford, while Tyler Ennis is a healthy-scratch for tonight's game. On defence Michael Del Zotto is out of the lineup once again.
Sens Wednesday morning skate:

Tkachuk Norris Batherson
Stützle Paul CBrown
Formenton Gaudette Sanford
Tierney Gambrell Watson
Ennis

Chabot Zub
Mete Zaitsev
Holden Thomson
Del Zotto

Gustavsson-starters end.
Forsberg.

— TSN 1200 (@TSN1200) December 1, 2021
Team Leaders
Goals: OTT – Norris (8), VAN – Garland, Miller (7)
Assists: OTT – Batherson (9), VAN – Hughes (14)
Points: OTT – Batherson (16), VAN – Miller (20)
+/-: OTT – Chabot (+2), VAN – Poolman (+4)
Shots: OTT – Norris (49), VAN – Ekman-Larsson (68)
Blocks: OTT – Zub (40), Myers (46)
Starting Goalies
Filip Gustavsson
2021-22 Season Stats: 9 GP, 3W-5L-1OTL, 0.907 SV%, 3.37 GAA
With Matt Murray recently being waived, the Senators clear number one goaltender is Gustavsson. His play has been far superior to that of backup Anton Forsberg and it's clear D.J. Smith likes the 23-year-old netminder.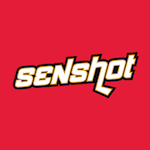 Thatcher Demko
2021-22 Season Stats: 18 GP, 7W-10L-1OTL, 0.908 SV%, 2.96 GAA
The Canucks have really struggled this season, but none of it has to do with Demko. His play has been solid and is the least of the Canucks worries as they try to win consecutive games.
All stats via Hockey Reference