Ottawa Senators: Why Hasn't Brady Tkachuk Signed Yet?
The Senators future captain Brady Tkachuk, remains unsigned
As the October 13th home opener fastly approaches, the Senators leader, heartbeat, and everything in between remains unsigned, which poses the simple question: why hasn't Brady Tkachuk signed yet?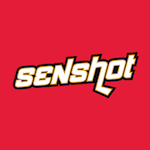 Nobody really knows exactly why the negotiations between the two parties have dragged on for this long, but recent developments within the past few days have led many to believe that this is a matter of contract structure. Now, the Senators have reportedly tabled an 8-year contract worth $64 million, the same contract that Thomas Chabot was signed to prior to the 2019 season, the AAV should work but it's likely that the main holdup is the Senators refusal to offer bonus money. In the modern-day NHL, players want the security that a signing bonus brings, virtually every big contract that is signed nowadays includes some sort of signing bonus, nobody can fault Tkachuk for wanting to be valued like his peers.
Of the notable RFA's signed before Tkachuk, both have received significant signing bonuses on top of their contracts. Andrei Svechnikov signed an 8-year, $62 million contract with a signing bonus of $4,000,037 while 2018 1st overall pick Rasmus Dahlin was inked to a 3-year, $18 million contract that included a signing bonus of $2 million. Ottawa Senators insider (sort of) Bruce Garrioch admitted that the reason a contract hasn't been signed yet is due to bonuses. Garrioch spoke with TSN analyst Darren Dreger, and he confirmed the assumed issue.
"When Dreger talks about structure, he means Tkachuk's camp is looking for bonus money and the Senators don't want to go that route."
The Senators haven't signed a player to a contract that included a signing bonus since Bobby Ryan's lucrative deal was signed all the way back in 2014.
I agree with Simmer, it could be. The #Sens don't hand them out, at least not under Dorion, which is part of the ownerships decision. The last signing bonus paid out went to Bobby Ryan, signed by the late Bryan Murray. That deal included $2M SB each of the 7 years of the deal.

— PückJünkies-Senators (@TrueFanNet) September 8, 2021
It seems like ever since the Ryan contract, Senators owner Eugene Melnyk has been unwilling to hand out a signing bonus in a contract, if Melnyk won't budge, a long-term contract seems more unlikely.