Ottawa Senators Trade Logan Brown to St. Louis for Zach Sanford
After playing in the Senators intrasquad game this morning, Logan Brown was dealt shortly after to his hometown team
After plenty of rumblings of disgruntlement between both sides for the past year, the Senators finally parted ways with their 2016 1st round pick. Brown played 30 games with the Senators over his four years in the organization, producing a whopping 9 points (1 goal), it's been clear for a while that the best path for both parties was to go their separate ways.
The Trade

Senators Get
LW Zach Sanford

Blues Get
C Logan Brown
2022 Conditional 4th Round Pick
In return for Brown and a conditional 4th round pick in 2022 (pick is given to STL if Brown plays >30 NHL games), the Senators acquired 6'4″ power forward Zach Sanford, whose past success in the league makes this an intriguing return. Sanford is one year removed from a 20+ goal pace during the COVID shortened 2019-20 season, where the 26-year-old had 16 goals and 30 points in 58 games.
Zach Sanford, signed 1x$2M by STL, is a defence-first third line forward who scores goals at an efficient rate at 5v5. #STLBlues pic.twitter.com/YdsPxAYFkI

— JFresh (@JFreshHockey) August 4, 2021
Sanford – the 61st overall pick in the 2013 NHL Draft, posted strong defensive numbers last season and has shown an ability to score goals at a solid rate at 5v5. He posted a 2.08 xGA/60 which ranked 3rd among Blues skaters, Sanford does a nice job away from the puck. Expect Sanford to start the season in a bottom-six role, an area where he should thrive as a forward in D.J. Smith's system. This is a very solid addition for the Senators, especially since they had minimal leverage over the Logan Brown situation.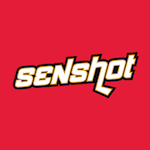 Acquiring an effective NHL player for an unproven, injury-riddled prospect who had an outside chance of being waived and a late conditional pick seems like a solid move for the Senators organization.