Ottawa Senators Sign GM Pierre Dorion to Two-year Extension
The architect of the Senators rebuild will be staying in Ottawa through the 2024-25 season
The Senators came to an agreement with General Manager Pierre Dorion that will keep him with the team for the foreseeable future. It's only fair to let Dorion finish off this rebuild that he started, with all the pieces seemingly in place to set this team up for the future, it's now up to him to assemble a consistent playoff performer on the pro-side.
Dorion has acquired some great talent during the course of the rebuild, drafting, and developing the likes of Brady Tkachuk, Drake Batherson, Alex Formenton, Shane Pinto, and Jacob Bernard-Docker, all of whom project to be crucial factors for years to come. The players/prospects Dorion has acquired via trade can't be overlooked either, Josh Norris and Connor Brown are a staple in the current team's top-6. Despite some of Dorion's shortcomings, his strengths as an amateur scout are invaluable.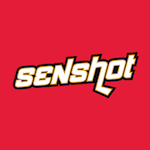 The team has had some struggles when it comes to their scouting on the pro side; acquiring Derek Stepan, Erik Gudbranson, Evgenii Dadonov, and Matt Murray, all of those moves don't deserve a passing grade. Their player evaluations at the professional level will obviously have to improve if the Senators want to have their run of "unparalleled success. Dorion's ability to add effective complementary pieces to the team as we reach the end of the rebuild will be paramount if this iteration of the Ottawa Senators wants to be successful.
After signing his contract, Dorion had a media availability where he made some interesting statements, one that jumped off the page to me is when he stated "The rebuild is done".
GM Pierre Dorion expects Senators to win: 'The rebuild is done.' https://t.co/Mrb4uREzKD pic.twitter.com/x8M5GamZQ0

— theScore (@theScore) September 8, 2021
While this does seem like an interesting claim, I think context is useful here. In no way does Dorion believe this is the final product and the rebuild is "done", I have a feeling that the general manager believes that there's been a sufficient amount of pieces acquired to lead this team to success, all the puzzle pieces just haven't fallen into place yet. Basically, every player with the exception of a few veterans haven't played the best hockey of their life yet, and when you add the prospects who still haven't reached the pro level (Ridly Greig, Tyler Boucher, Zack Ostapchuk, etc…) there is plenty of reasons for his evaluation to be correct.
Dorion has done a great job of managing the rebuild and it's 100 percent the right move to keep him on board while most of his prospects become full-time NHLers.