Ottawa Senators: Recapping Free Agent Frenzy
The Ottawa Senators made a few interesting moves during the opening of the free agency period
Heading into the free agency period as "players" for the first time in a few years, the Ottawa Senators have remained relatively quiet on the market, making one trade and a few minor free-agent signings.
Senators trade Evgenii Dadonov

Senators Get
D Nick Holden
2022 3rd Round Pick

Golden Knights Get
F Evgenii Dadonov
It appeared evident that Pierre Dorion wanted to get rid of the remaining $10 million dollars on Dadonov's contract and he was able to fetch a solid return in defenceman Nick Holden plus a 3rd round pick. The 34-year-old defenceman has appeared in 543 NHL games over the course of 10 seasons split between the Blue Jackets, Avalanche, Rangers, Bruins, and Golden Knights. Holden was more of a depth piece this past season in Vegas, despite appearing in only 12 regular-season games the veteran defenceman produced good on-ice results:
Nick Holden, traded to OTT, has almost always put up excellent results in depth minutes. Whenever I post his card it really bothers the fans of whatever team he's on so seems to be an eye test vs. numbers thing. #GoSensGo pic.twitter.com/fLI3yaQm1i

— JFresh (@JFreshHockey) July 28, 2021
However, Holden was an integral part of the Golden Knights playoff run this season, producing 7 points in 15 games while playing primarily top-4 minutes. Next season in Ottawa he will likely serve as a bottom-pair defenceman who can play either the left or right side.
Once again adding depth on the left-side of the defence, to the chagrin of many the team brought aboard the veteran offensive-minded defenceman. Signed to a 2-year $4 million contract, it will be very interesting to see where Del Zotto fits in the Senators lineup. The 31-year-old native of Stouffville Ontario produced decent offensive numbers last season with the Blue Jackets, but his play in the defensive zone leaves plenty to be desired:
Michael del Zotto, signed 2x$2M by OTT, is a productive depth offensive defenceman. #GoSensGo pic.twitter.com/XkNu85H8Hl

— JFresh (@JFreshHockey) July 28, 2021
I don't see where Del Zotto fits into the lineup unless the Senators have a plan to move either Erik Brannstrom or Victor Mete, a move I would strongly advise against doing unless it's for a significant player. Brannstrom and Mete were both great last season at the end of the season, and they're clearly better players than Del Zotto, if this signing blocks either one of them out of the lineup it will be a huge mistake.
Depth added in Belleville
Pierre Dorion signed Andrew Agozzino, Pontus Åberg, Dylan Heatherington, and Kole Sherwood, all of whom are expected to contribute heavily to Troy Mann's team in Belleville. They all signed similar one-year, two-way contracts.
Agozzino 30, has carved out an impressive career in the AHL, scoring 412 points in just 535 games and having the ability to contribute at the NHL level when needed. The 5'10" forward scored 27 points in 31 games with the San Diego Gulls of the AHL.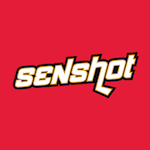 Åberg 27, returns to North America after spending last season with Traktor Chelyabinsk of the KHL, where he put up 23 points in 49 games. The Swedish winger has appeared in 132 NHL games and 260 at the AHL level, his experience and will be a great addition in Belleville while also having the ability to contribute as a call-up in Ottawa.
Heatherington 26, is a big, rugged defensive defenceman who spent last season with Barys Nur-Saltan of the KHL. He also provides a lot of experience with over 300 games in the American Hockey League.
Sherwood 24, plays a high-energy, gritty style of hockey with some goal-scoring upside. The hard-working forward has shown the ability to score at the AHL level, with 29 goals in 110 games.