Ottawa Senators: Connor Brown and Nick Paul Lead Canada to Gold at IIHF Worlds
Connor Brown and Nick Paul were instrumental in Canada's miraculous gold medal run, fellow Senator Jacob Bernard-Docker also played a role in their win
The Ottawa Senators' top penalty-killing duo helped lead Canada to their first championship since 2016, and it was accomplished in dramatic fashion as the two contributed to the overtime winner.
Paul intelligently won the face-off and then proceeded to skate the length of the ice to connect on a give-and-go with Connor Brown to seal the gold medal victory over Finland. The play can be seen in the video below:
Nick Paul with the Golden Goal for @hockeycanada!!! 🇨🇦🚨 #FINCAN #IIHFWorlds pic.twitter.com/YUhhRx7Rl7

— IIHF (@IIHFHockey) June 6, 2021
For a tournament that usually lacks interest and excitement, this season's tournament was full of drama and the Canadian's were the best example of that. Starting the tournament with three straight losses with their first game being the upset of the tournament, followed by losses at the hands of the Americans and Germans. Canada would win their next three games over inferior opponents Norway, Kazakhstan, and Italy along with a loss in the shootout to Finland in the round-robin finale, Canada snuck into the quarter-final against the top seed Russians.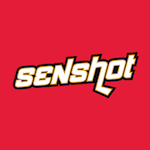 A huge underdog versus the powerhouse Russian team, Canada was able to grind their way to a 2-1 win (sorry Zub). Led by 2 assist performances by both Brown and Paul, Canada pulled out a 4-2 win over an American team that featured former Senators Chris Wideman and Christian Wolanin.
An incredible 3-2 win over Finland clinched the championship for Canada, and it was no surprise that they were led by their Senators contingent with Paul scoring the golden goal and Brown assisting on all 3 goals. Led primarily by Brown and Paul throughout the playoff round, finding ways to contribute to basically every goal.
Connor Brown & Nick Paul were involved in 8 of the 9 🇨🇦 goals in the playoff round #IIHFWorlds #GoSensGo

— Jon Perlberg (@jonperlberg) June 6, 2021
Senators on Gold Medal Team
Connor Brown: 10GP, 2G-14A-16P
Nick Paul: 10GP, 2G-2A-4P
Jacob Bernard-Docker: 10GP, 0G-0A-0P
Connor Brown led the tournament in points and it was a rarity if a goal was scored that didn't have the Senators forward ending up on the scoresheet, this isn't even accounting for the value that he and Paul add as Gerard Gallant's primary penalty killers.
Andrew Mangiapane was awarded the tournament MVP for his efforts with 7 goals and 11 points since he arrived on site after missing the team's first 3 games while Calgary was still in the playoffs. There are arguments to be made about Brown being snubbed of the MVP award as he truly did have a historic tournament:
How's this for a stat:

Connor Brown's 14 assists for Canada is second all-time in #IIHFWorlds history and first over the past 30 years.

— Steven Ellis (@StevenEllisTHN) June 6, 2021
Nevertheless, this was a great watch for Canadians and Senators fans alike and it was a perfect way for Connor Brown, Nick Paul, and Jacob Bernard-Docker to cap off their season.