Ottawa Senators Report Cards: Ryan Dzingel
Re-acquired in a deal with the Carolina Hurricanes, Dzingel found some success in his return to Ottawa
The former Ottawa Senator came out blazing once he rejoined the Senators in March, for the month he had 5 goals and 6 points in just 11 games while playing primarily a fourth-line role. After his hot start, Dzingel started to cool down, ending the season on a 15-game scoring drought.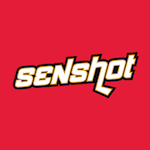 2020-21 Stats
29GP, 6G-3A-9P, 39 shots, 34 hits, 12:31 TOI/GP

82-game pace: 17G-8A-25P, 110 shots, 96 hits

Dzingel's game went stale as the season dragged on, his minimal production should make it tough for him during negotiations with Pierre Dorion. Playing primarily on the 3rd/4th lines for D.J. Smith during his 29 games with the Senators this season, the speedy winger seemed like an inconsequential player for most of the season. Likely acquired and used as a filler for the bottom lines so that the teams young can be developed properly.

Traded from Carolina due to his uninspiring play (4pts in 11 games), Dzingel hasn't done much since his 26-goal season just two years back. With his current career progression, it may be surprising to see Dzingel hit 10+ goals and remain an NHL regular following a couple of subpar seasons.

All in all, if the Senators bring Dzingel back and use him in a fourth-line role that operates on the fact that he doesn't block any of the young prospects from playing then I'm all for it.

" >
RYAN DZINGEL
LW,
Ottawa Senators
C
Brought in to do exactly what he accomplished, Ryan Dzingel was basically a throw-in in the Senators trade with Carolina which saw them trade Alex Galchenyuk and Cedric Paquette for the speedy winger.
His 9 points in 29 games won't inspire people and when you combine that with the fact that he's nearly 30-years-old, there are not many positives to take out of his season. Brought in to fill a fourth-line role and Dzingel did that and not much more, we will have to wait and see if the Senators bring him back