Game-day Preview #47: Ottawa Senators @ Vancouver Canucks
The Senators take on the Canucks tonight looking to make it three wins in a row
After returning from their long hiatus due to multiple Covid-19 cases, the Vancouver Canucks have miraculously won their first two games since returning and will face a Senators team that has also been victorious in their last two contests.
Fresh off his historic 8-game goal streak, Connor Brown spent the following two games without a goal scored but then proceeded to score twice in the Senators 4-2 triumph over the Calgary Flames in their last game.
For a player who usually struggles to convert on his chances (especially early in the season), Brown has been a revelation in not just the Senators community but the whole NHL.
Burying 2 to lead his @Senators to a 4-2 win over the Flames Monday night, Connor Brown continued what's been a tremendous goal scoring tear for him going back nearly a month. As this list shows, just 2 have counted more than he has over the past nearly 4 weeks of play in the NHL pic.twitter.com/mW12rMjwF8

— StatsCentre (@StatsCentre) April 20, 2021
That's some pretty decent company. Brown looks like a completely reinvigorated player, his shot looks much improved as some attribute that to a stronger lower hand on his stick, one slight change that seems to have helped the competitive winger bolster his goal-scoring ability.
Brown is also a terror on the penalty kill where he ranks tied 2nd among NHL with 3 shorthanded goals, trailing only Cam Atkinson of the Columbus Blue Jackets.
News & Notes
D.J. Smith will once again keep the same lineup as Jacob Bernard-Docker will remain a healthy-scratch for the 3rd straight game
Thatcher Demko returns for the Canucks as he was finally deemed fit to play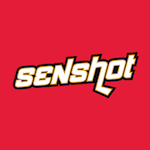 Starting Goalies
Matt Murray
2020-21 Season Stats: 25 GP, 9-13-2, 0.888 SV%, 3.55 GAA
Since returning from his upper-body injury that sidelined him for nearly a month Murray has been unbeatable in his 3 games since returning, boasting a 0.942 save percentage during that stretch.
Thatcher Demko
2020-21 Season Stats: 25 GP, 12-12-2, 0.917 SV%, 2.77 GAA
Demko has been superb this season for a struggling Canucks squad and will be making his first start in close to a month tonight.