Game-day Preview #42: Ottawa Senators @ Toronto Maple Leafs
The Senators try to get back in the win column a Maple Leafs team that has won their last 5 games
Matchup

13-24-4

27-10-3
Saturday, April 10
7 PM ET
The Ottawa Senators head into Toronto looking to be the team to finally end goaltender Jack Campbell's undefeated season and what better team do that than the Sickos.
The Senators prized rookie has been held without a goal over the past 13 games and will hopefully shake the monkey off his back versus the goaltender he scored his first career NHL goal against.
Nothing but good memories for the Senators 3rd overall pick versus Campbell and he has the perfect opportunity to create a few more tonight. Despite not scoring in the Senators last game, Stützle turned in one of, if not his best game during his recent slump registering 6 shots on net while spending 18:23 on the ice.
Stützle's 20 points places him 5th among NHL rookies while being a focal point of opposing teams gameplans, something that most other rookies have the luxury of avoiding. It's common for rookies to go through low points during the season and while Stützle has been lacking in production, his dynamic skating and offensive arsenal makes him always noticeable regardless of what happens on the scoresheet.
News & Notes
The Senators lines from today's morning skate:
#Sens forward lines and D pairings as April 10's a.m. skate gets underway in Toronto:

Tkachuk – Norris – Paul
Stützle – Amadio – Batherson
Formenton – Tierney – Dadonov
Dzingel – Bishop – C. Brown
Anisimov

Chabot – Zaitsev
Reilly – Zub
Brannstrom – Gudbranson
Coburn – J. Brown

— Sens Communications (@Media_Sens) April 10, 2021
Clark Bishop cleared waivers at 12 PM today and will be in the lineup today
Erik Brannstrom remains in the lineup for tonight's game and received some praise from D.J. Smith in his media availability today
DJ Smith – Branstrom had a renewed confidence when he came back from Belleville. He was real good the other night, he continues to get better. He had a real good game and we'll build on that.

— TSN 1200 (@TSN1200) April 10, 2021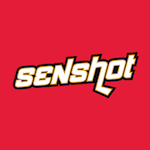 Starting Goalies
Anton Forsberg
2020-21 Season Stats: 4 GP, 1-2-1, 0.918 SV%, 3.0O GAA
Forsberg has been a pleasant surprise since being claimed on waivers and has been giving the Senators a chance to win in every game and for the 28-year-old journeyman that's all you can ask for.
The Senators starter stopped 20/22 shots in a 3-1 loss to the Edmonton on Thursday.
Jack Campbell
2020-21 Season Stats: 10 GP, 10-0-0, 0.944 SV%, 1.57 GAA
The revelation of the Maple Leafs season so far, Campbell recently set a team record with his 10th straight victory and has already beaten the Senators twice.