What Are The Ottawa Senators Getting in Mike Amadio?
Acquired via trade from the Los Angeles Kings in exchange for Christian Wolanin, Mike Amadio will look for a fresh start in Ottawa
Amadio 24, has appeared in 20 games for Los Angeles so far this season and has 2 assists to show for his efforts while also grabbing a pair of assists in 2 games with Ontario of the AHL.
Early Career
Drafted by the Brampton Battalion in the 2nd round (36th overall) in the 2012 OHL Draft and went on to play four full seasons for the organization. Amadio was selected in the 2014 NHL Draft in the 3rd round (90th overall) after a successful sophomore campaign with North Bay (Brampton relocated) that saw the promising forward score 38 points in 64 games. The Sault Ste. Marie, Ontario native saved the best for his final two seasons in the OHL, scoring 71 and 98 points respectively in the 2014-15 and 2015-16 seasons and establishing himself as a legit prospect in the Kings system.
Stepping into his first professional season the following season in 2016-17, Amadio enjoyed a solid rookie season in the AHL, scoring 41 points in 68 games and was trending toward an NHL spot the following season. Over the following four seasons, Amadio would bounce between the NHL and AHL, producing around a point/game pace at the AHL level he was never able to translate it to the Kings. The 24-year-old played his first full season in the NHL last season and once again found minimal success, scoring just 16 points in 68 games and proving to the organization that he may not be an everyday NHLer.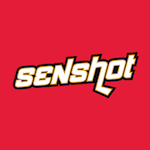 Fit with Ottawa
The Senators are a team that's flush with centre prospects, which includes Josh Norris, Shane Pinto, Logan Brown and Ridly Greig, all have an advantage over Amadio.
As for the remainder of the season, Amadio will likely get sent down to Belleville once he completes his mandatory 7-day quarantine and then after a likely conditioning stint he would be a prime candidate as an extra forward/taxi squad member for the end of the season.
Currently carrying a $700,000 cap hit for the rest of the season on a one-way deal, Amadio's contract expires following the season and Ottawa will own his RFA rights.
Fun Fact
Amadio played 3 full seasons with Senators forward Nick Paul from 2012-2015 with the OHL's Brampton/North Bay Battalion.