Game-day Preview #33: Vancouver Canucks @ Ottawa Senators
The Senators look to avenge a heartbreaking overtime loss to the Canucks tonight in Ottawa
Matchup

14-16-2

10-20-2
Wednesday, March 17
7 PM ET
The Ottawa Senators are searching for their 11th win as they face a Canucks team who are trying to ease themselves into a playoff spot. Despite dropping the previous meeting, the Senators came out with plenty of positives, outshooting the Canucks 46-28 and controlling the majority of the play, they will try for more of the same tonight.
Player to Watch: Christian Wolanin
Wolanin has saved his season because of his play over the last week, taking Erik Brannstrom's spot next to Erik Gudbranson. Wolanin has held his own analytically too, producing a respectable 51.74 CF% mainly due to his ability to drive possession from the backend.
In the good graces of head coach D.J. Smith, Wolanin is playing in his fourth consecutive game tonight and is further distancing himself from Brannstrom. Wolanin has 2 assists in 12 games so far this season and has continued to look more and more comfortable with every game he gets in.  The 26-year-old alluded to lack of playing time affecting his play:
Christian Wolanin – I don't thing there is a specific answer to "what do I have to do when I get in"
There has been little things that have come back to bite me. I'm trying not to overthink it.
Its hard when you're not playing.

— TSN 1200 (@TSN1200) March 11, 2021
If he continues to play as effective as he has been during this recent stretch, D.J. Smith won't have a reason to take him out of the lineup.
News & Notes
Ottawa's lineup remains the same as last game
Who's hot: Tim Stützle has a mini 3-game assist streak and has 9 points in his last 12 games
Vancouver claimed forward Jimmy Vesey via waivers from the Toronto Maple Leafs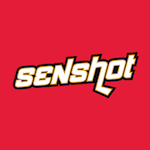 Starting Goalies
Joey Daccord
2020-21 Season Stats: 7 GP, 1-3-1, 0.896 SV%, 3.35 GAA
Daccord has been a sensation this season and has proven why he was viewed as the top-goalie in the system by many sources. While his numbers don't jump off the page, the former Arizona Sun Devil has produced an above 0.900 save percentage in 3 of 5 starts.
Thatcher Demko
2020-21 Season Stats: 21 GP, 10-10-1, 0.920 SV%, 2.74 GAA
Ottawa once again runs into the hottest goalie in the NHL, as Demko has been victorious in 5 of his last 6 starts, only conceding 2+ goals in one of those starts.