Game-day Preview #25: Ottawa Senators @ Montreal Canadiens
The Senators kick off a 6-game road trip tonight in Montreal
Despite not having much success in the North division up until this point, the Senators have won 3 out of the first 4 meetings and will try to take a stranglehold on the season series between the bitter rivals.
Playoffs?
I would say pump the brakes on this… but why not, if any team can pull this off, could it possibly be the sickos?
The Senators currently sit 6 points back of the 4th place Canadiens who occupy the final playoff spot in the North Division, however, the Habs do have 4 games in hand, but a win tonight brings the Senators within just 2 games of a playoff spot.
Having won 6 of their last 9 games, and with the promising development of their young core so far this season, who is to say it can't be done.
Player to Watch: Joey Daccord
Announced as the starter for tonight's game, Daccord will make his second career NHL start and has a chance to solidify his spot as the team's backup. Marcus Hogberg hasn't been near good enough to maintain the backup spot and a few good performances by Daccord could solidify a new goalie tandem for the rest of the season.
#Sens head coach D.J. Smith confirms Joey Daccord will start in goal tonight against Montreal. #GoSensGo pic.twitter.com/uDwTE9rfBF

— Ottawa Senators (@Senators) March 2, 2021
Daccord hasn't looked his usual self in the AHL in his first two starts – dropping both contests with underwhelming stats (0.867 SV%, 5.00 GAA), however, if you watched the games you'd know the 24-year-old didn't have much of a chance. He's got one period in the NHL so far this season in relief of Matt Murray, stopping all 5 shots that he faced.
Despite not appearing in an NHL game last season, Daccord made his debut following his senior season at Arizona State versus the Buffalo Sabres, despite a few shaky moments he looked like a capable NHLer, allowing 5 goals on 40 shots in a 5-2 loss.
Fingers crossed for Daccord to get his first career win tonight in a crucial game.
News & Notes
The Senators made the following roster moves:
Roster update: The #Sens have made the following roster moves:

D Erik Brannstrom and LW Micheal Haley have been recalled from the taxi squad.

D Braydon Coburn and C Matthew Peca have been re-assigned to the taxi squad.

G Filip Gustavsson has been recalled from @BellevilleSens.

— Sens Communications (@Media_Sens) March 2, 2021
Expect Erik Brannstrom and Micheal Haley back in the lineup for tonight's game.
In injury-related news, Derek Stepan has been ruled out for the remainder of the season due to season-ending shoulder surgery, the injury was suffered in the last meeting between the two teams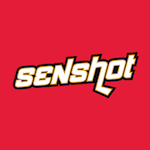 Starting Goalies
Joey Daccord
1 GP, 0-0-0, 1.000 SV%, 0.00 GAA
Making his 2nd career NHL start, the 6'3″, 205-pound Daccord will look for his 1st career NHL win.
Carey Price
12 GP, 5-4-3, 0.888 SV%, 3.13 GAA
Price has declined since a hot start to the season and if he's struggling to stop the puck, the Canadiens will struggle and they have. Price has conceded 4+ goals in each of his last 3 games, combine that with the fact the Senators have 3+ goals in their last 6 games and you have a recipe for success.