Game-day Review #21: Montreal Canadiens @ Ottawa Senators
The Ottawa Senators won their sixth game of the season on Tuesday, beating the Montreal Canadiens 5-4 in a shootout.
This back and forth tilt was possibly the most entertaining of Ottawa's season thus far, as the team mounted a late comeback to beat Montreal for the third time in four meetings. The Sens' young core was feeling it, particularly goal-scorers Drake Batherson, Erik Brannstrom and Brady Tkachuk.
The Good
Brady Tkachuk
It always seems like Brady Tkachuk saves his best hockey for the Montreal Canadiens and Tuesday night was no exception. This was in every respect a captain's performance by the young winger, who busted the Sens' three-week power-play slump and managed to tie the game at four when the Senators seemed to be out of it. Simply put, Brady Tkachuk HATES the Montreal Canadiens (just ask Ben Chiarot).
Erik Brannstrom
Had to mention the young Swede here, who played a heck of a game and scored his first NHL goal in the process. 'The Brannchise' was a machine at even strength with a 53.3% expected goals share (2nd highest among Senators d-men) and a Corsi for of 68.8%. He dominated the Canadiens when on the ice. Now, he did get walked by Tyler Toffoli in the third when the Habs took a 4-3 lead, but that can pretty much be chalked up to a crafty veteran exposing an inexperienced young defender. Brannstrom will keep getting better.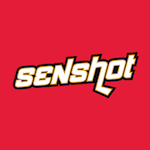 The Bad
Matt Murray
Once again, goaltending wasn't exactly a strength for the Senators last night. The Senators had a couple of opportunities to really run away from the Habs during the game, but they just couldn't seem to get a timely save from their #1. Not to mention that the Senators and Murray totally lucked out, as Montreal had a goal wiped out with just seconds left in regulation due to goaltender interference. Looking at it honestly, one could understand why the Canadiens were upset after the game – on second look, Matt Murray probably had enough time to reset and make a save.
Nonetheless, he gets the win but needs to be better. Murray's inconsistency is still troubling.
Player of the Game
Brady Tkachuk
Easy selection here for all of the same reasons above. This was easily one of his best games in the NHL to date, and he has been great lately. Tkachuk will have no time to rest though, as three games against his brother Matthew and the Calgary Flames are up next for the Senators.