Game-day Preview #18: Ottawa Senators @ Toronto Maple Leafs
The Sens will be hard-pressed to match last game's excitement, but they'll look to make it two wins in a row over Toronto, a three straight overall.
Despite the recent re-brand to black uniforms, the Sens were propelled by Reds (note to self: double-check if the Soviet Union still exists before publishing) on Monday, as Russians Evgenii Dadonov and Artem Zub starred with three goals between them in the comeback. Dadonov was especially valuable, scoring the tying and overtime winning goals.
Despite their four-point lead atop the North Division, the blown lead against the Senators has some in Toronto panicking. Wouldn't it just be awful for the Sens to twist the knife with another win tonight?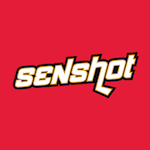 Lineup Changes
Coach DJ Smith has already announced that Erik Brannstrom will be making his return tonight, with Christian Wolanin being demoted to healthy scratch to allow a rejuvenated Mike Reilly to keep his spot in the lineup. While it would be nice to eventually see a left side with all three of Thomas Chabot, Brannstrom, and Wolanin, Reilly's stellar play the past few games have earned a spot on the team for now.
Smith has been notoriously coy with his starting goalies all year, but it sounds like Matt Murray is healthy and will start either tonight or tomorrow. If Murray can keep up the form he was in just prior to the injury, the Sens goaltending situation should look a lot less murky, both now and for the future. Marcus Hogberg played good to very good in his absence, a welcome change from his play at the start of the year, but the Sens pay Murray the big bucks so the hope will be that he can give the team consistently high-end play between the pipes night in and night out.
Sens player to watch
One player who was surprisingly sparse on the scoresheet last game was Brady Tkachuk. Tkachuk got into a scrap with Jake Muzzin after a battle in front of the net but on a six-goal night, he only had one point. That point was big though as he assisted Evgenii Dadonov's tying goal late in the third.
That's not to say Tkachuk has been bad this season, in fact, the exact opposite is true. Tkachuk ranks first in the league in expected goals with 9.34 according to Evolving-Hockey and is almost a full expected goal above Connor McDavid in second. That has only translated to 4 goals, thanks to a dreadful 5.88 percent shooting output, well below his 9.07% going into the year. Sooner or later, pucks are going to start going in for Brady, and when they do it could prove to be must-see TV.
Opponent player to watch
Frederik Andersen was in the starter's net for the Leafs morning skate today, so it's expected the Leafs will go with their starter in the first night of the back-to-back. Monday night's spectacular collapse had many in Toronto pointing fingers, but Andersen seems to have largely escaped the brunt of the scorn, despite allowing 6 goals on 31 shots.
That's hardly an aberration this season, as Andersen has put up a .901 save percentage in 14 games this season. This has been part of a trend of diminishing returns as his save percentage has dropped in each of the past three seasons. If Andersen can rediscover his form from early in his career the Leafs may have a shot at coming out of the North Division or more this season. Otherwise, this could be another short season in Toronto.