Ottawa Senators: Josh Norris Already Crucial Piece of Lineup
Josh Norris has been enjoying a stellar start to his rookie season through 16 games
When Pierre Dorion acquired Josh Norris among other pieces in the Erik Karlsson trade, nobody expected Ottawa to be reaping the rewards this soon, especially the meteoric rise Norris has had since the trade.
Norris 21, has already established himself as a full-time NHLer and despite being demoted from the first line to the fourth line over the past few games, he appears to be trending upwards once again. Halfway through the first period, D.J. Smith promoted Norris between Brady Tkachuk and Connor Brown, a line that hopefully sticks. Norris has been a part of the first powerplay unit since the season started and has 5 points on the man advantage. His role will likely increase as the season continues.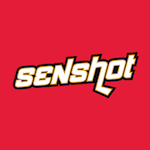 Rookie of the Year?
Norris' current ranks among NHL rookies:
2nd in points (9)
1st in powerplay points (5)
3rd in shots (30)
Without a doubt, a legitimate candidate for the Calder Trophy, Norris's 3 goal, 6 assist start to the season through his first 17 games has been super impressive. His defensive acumen has been all full display as well. Relied upon by coach D.J. Smith more as the season has gone on, Norris averages a healthy 15:12 TOI/game.
I'm sounding like a broken record here but every time I notice Josh Norris, it's because of his defensive responsibility
he's managed to look incredibly good in his own end and is consistently in the right spot on the back check
a rookie with 2G5A in 12GP, btw

— josh norris fan account | CTSW (@popunkprettyboy) February 9, 2021
Drafted as a responsible, two-way centreman, Norris hasn't lost his defensive game but his improvements offensively has made people overlook his solid two-way game. Winning 52.4% of his faceoffs, Norris ranks second on the team, trailing only Nick Paul.
Analytically Norris has been solid too. The rookie boasts a CF% of 50.66, ranking 12th on the Senators, Norris's xGF metric is one of the tops on the team, at a mark of 10.07 the 21-year-old has been creating a fair amount of chances for himself and his teammates while he's been on the ice. He also ranks 2nd on the Senators with an xGF% of 58.10, meaning the Senators are expected to score at that rate over the opposing team. Realistically, if all things are equal, there's a better "expected" chance that the Senators score than give up a goal when Norris is on the ice.
Highlights
Norris's first career NHL goal came versus Winnipeg on January 19th, on the powerplay:
Josh Norris is officially an NHL goalscorer!!! #GoSensGo pic.twitter.com/Fdhgurjunk

— Ottawa Senators (@Senators) January 20, 2021
Active in front of the net for his 2nd career goal:
Stay 🔥, Josh Norris!

After a battle in front, he buries his 2️⃣nd of the season. #NHLonSN pic.twitter.com/OqvtLswTxj

— Sportsnet (@Sportsnet) January 28, 2021
Norris keeps making the Karlsson trade look better and better, and alongside Tim Stützle have created a great rookie duo.