Game-day Preview #15: Ottawa Senators @ Winnipeg Jets
Coming off another loss, Ottawa tries to write the ship against Winnipeg
Matchup

2-12-1

8-4-1
While the Ottawa Senators did drop their game on Thursday to the Winnipeg Jets, they played well enough to win despite the lopsided 5-1 score. The Senators outshot the Jets 42-26 and had plenty of chances on Connor Hellebuyck, if they put together a similar effort this afternoon they could see their slide come to an end.
Player to Watch: Marcus Hogberg
With Matt Murray injured, this is now Marcus Hogberg's team for the immediate future and the way the season has gone so far for the 26-year-old, he's on thin ice.
Marcus Hogberg has been a shell of himself so far this season and he's been beaten for plenty of ugly goals that don't inspire much confidence coming into this game, however, a bounceback performance today could send the Senators backup in the right direction.
Earlier in the month, D.J. Smith hinted at Joey Daccord getting a chance due to Hogberg's struggles and a week later the story is the same.
DJ Smith – Asked if Daccord is a possibility and said everything has to be thought about, every move considered.

— TSN 1200 (@TSN1200) February 1, 2021
This is arguably Hogberg's most pivotal start of his career, he's running out of rope.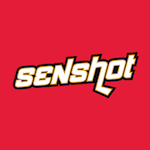 News & Notes
#Sens forward lines and D pairings for Feb. 12's practice in Winnipeg:

Tkachuk – Tierney – C. Brown
Paul – White – Dadonov
Stützle – Stepan – Batherson
Paquette – Norris – Watson
Galchenyuk – Anisimov – Haley

Chabot – Zaitsev
Reilly – Zub
Wolanin – Gudbranson
Coburn – J. Brown

— Sens Communications (@Media_Sens) February 12, 2021
Cedric Paquette returns to the lineup after missing the past 5 games due to injury and a string of healthy scratches
Artem Zub comes in for Josh Brown after Zub missed the last game due to confusion with his Covid testing
Expect the Jets to trot out the same lineup as they had last game
Starting Goalies
Marcus Hogberg
7 GP, 0-5-0, 0.836 SV%, 4.88 GAA
Hogberg was pulled in his last start (Feb.9 vs Edmonton) after allowing 3 goals on 13 shots and allowed 2 goals on 11 shots in relief of Matt Murray on Thursday.
Connor Hellebuyck
Hellebuyck was the best player on the ice when these teams laced up on Thursday, saving 41/42 shots in the 5-1 win.