Game-day Preview #6: Ottawa Senators @ Vancouver Canucks
The Ottawa Senators will look to end their 4-game losing streak as they travel to Vancouver tonight to take on the struggling Canucks.
After a rough series with the Winnipeg Jets, that included two third period collapses, the Sens will be looking for a good start to this 3-game set in western Canada.
Matchup

1-3-1

2-5-0
Monday, January 25
10 PM ET
The two clubs split their season series last year. Senators fans will have fond memories of the most recent matchup, a game in which Bobby Ryan scored a hattrick in his first game back after spending months away with the NHL's player assistance program.
News & Notes
The Senators kicked off the week by re-assigning forward Michael Haley to the team's Taxi Squad after a forgettable debut that saw him scrap with Nathan Beaulieu. This is welcomed news to a large portion of the fanbase that greeted his arrival with plenty of hostility, and criticism directed at D.J Smith.
This transaction means that Tim Stützle will be making his return, after a week out dealing with a nagging injury that he's dealt with since the World Junior Championships. He'll be the offensive spark alongside Ottawa's two reliable shutdown forwards, Chris Tierney and Connor Brown.
Cedric Paquette will be out of tonight's lineup. He was injured in the second period of Saturday's game. Alex Galchenyuk will be making his return in his place. Christian Wolanin will be keeping his spot on the defence after a positive return on Saturday, but the defenseman has openly acknowledged that he is on a short leash.
The drama surrounding Colin White will continue, as the young centre is once again a healthy scratch. Little is known about what exactly has happened between White and D.J Smith, but this saga doesn't seem to be nearing an end anytime soon. Even with the positive changes to tonight's lineup, this still looks like a dark cloud hanging above the team at the moment.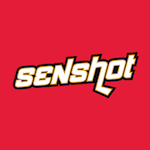 Starting Goalies (Unconfirmed)
Matt Murray
The Senators' starter had a couple of rough outings against the Jets and was hung out to dry for large stretches of his two starts. He got the hook in his last start. However, he was brought in to be the go-to goalie for the future, so look for D.J Smith to back him after a night off on Saturday. Murray is 1-2-1 on the season with a .880 save percentage.
Thatcher Demko
After serving as a backup for the early portion of his career, Thatcher Demko finds himself shouldering a lot more of the regular season load this year. Brayden Holtby started for the Canucks in their last game against Montreal and looked shaky, so Travis Green is expected to give Demko another look as he aims to find the perfect balance for this new tandem. The California native has endured a rocky start to the year, with an 0-3-0 record and .866 save percentage.