Ottawa Senators Place Seven on Waivers as Cuts Begin
With the Season fastly approaching the Senators waived several players while they finalize their roster
The Ottawa Senators officially waived 7 players today, after they waived Max Lajoie the day prior.
Max Lajoie – clears waivers#Sens place the follwoing players on waivers:
Balcers
Jaros
Peca
Shaw
Haley
Chlapik
Beaudin

— Brent Wallace (@tsn_wally) January 11, 2021
The most surprising being the inclusion of Rudolfs Balcers and Filip Chlapik but these still shouldn't come as too much of a surprise as they would be hard-pressed to beat out some key veterans. They're most likely top candidates for the taxi squad which carries 4 to 6 players at a time and allows the players on the squad to practice with the team, of course, a new regulation to help teams combat potential Covid-19 exposures.
While moving close to a set roster, it's important to understand the roster construction that will be required in this odd season. Each team will carry a 23-man roster entering the season, with the aforementioned taxi squad offering more versatility to the roster construction. Teams must have their roster set by 5 pm Eastern Time tomorrow.
Players who aren't waiver eligible will likely be sent down tomorrow before the deadline, likely including players such as Lassi Thomson, Jonathan Aspirot, Parker Kelly and Jonathan Aspirot. These players will most likely be sent down to the AHL and will await the start of the season on February 5th.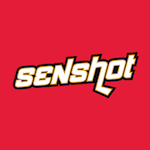 On the Bubble
It's likely that at least one of Josh Norris and Logan Brown has made the final roster, likely leaving one of them as a quality option at the top of the taxi squad. Another interesting player to watch is top prospect Erik Brannstrom who joined the team on Sunday along with Tim Stuetzle and Derek Stepan, it seems as though Brannstrom is on the outside looking in as of now but if he can keep his confidence high as he did in Switzerland he still has a great chance.
Fingers crossed that the Senators don't lose Rudolfs Balcers for no return on the waiver wire, it could be a huge lapse in roster management.