Ottawa Senators Acquire Paquette, Coburn from Lightning
In what was a surprising trade, Pierre Dorion acquired assets in exchange for two players who likely don't have an NHL future
Pierre Dorion made his second trade in two days when he sent Marian Gaborik and Anders Nilsson to the Tampa Bay Lightning in exchange for Braydon Coburn, Cedric Paquette and a 2022 second-round pick.
News Release: The #Sens have acquired defenceman Braydon Coburn, forward Cedric Paquette and a second-round draft pick in 2022 from @TBLightning in exchange for Marian Gaborik and Anders Nilsson: https://t.co/h7Kn0KJrNa pic.twitter.com/faBSaUGooa

— Ottawa Senators (@Senators) December 28, 2020
Coburn 35, is in the last year of his contract and carries an AAV of $1,700,000 and adds left shot versatility to a defence core that needed more bodies on the left side. Putting up 4 points in 40 games last year in the regular season, also appearing in 3 games during Tampa Bay's Stanley Cup run. An ageing defender who will hopefully be utilized as an extra body on the back end who can contribute in case of injury. These types of veteran, depth forwards will be important this season with the risk of injury and Covid-19 concerns that could deplete a roster.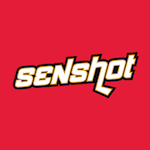 Paquette 27, is also in the final year of his contract that carries an AAV of $1,650,000 and can play either centre or left-wing. Paquette had 17 points in 61 regular-season games and added 3 points in 25 playoff games, helping Tampa win the Stanley Cup. Another depth forward who likely will find himself on the fourth line and may push a player or two to the taxi squad.
The tipping point in this trade which should excite Senators fans is the 2022 second-round pick which was the cherry on top. Trading two players who's time in Ottawa and maybe the NHL is done (Gaborik, Nilsson) for two players on one-year deals and a second-round pick, this was a great haul by Pierre Dorion.
While adding another two players to a roster already riddled with similar veteran players may be a slight cause for concern and rightfully so, with an unprecedented season upcoming, extra bodies will be needed for teams to deal with extraordinary circumstances.