Ottawa Senators: World Juniors Preview
Housing 4 players heading to this year's World Junior Championship, Senators fans have a lot to keep their eyes on
The most exciting time of the year, Christmas, New Years and the World Juniors, hockey fans will be rewarded for their patience with the continuation of this year's tournament.
Four of the Senators' top five picks in the 2020 Draft have made their respective World Junior squads for the tournament, which should create excitement that hasn't been felt over the last two months.
Tim Stuetzle (Germany)
Tim Stuetzle, The Senators prized possession, the 3rd overall pick from this year's draft and the kid commonly referred to as "Timmy Superstar" should have fans glued to their Televisions whenever Germany is playing.
Recently announced as Germany's captain, Stuetlze will be the face of the team alongside second-round pick and linemate John-Jason Peterka.
What we all expected, Tim #Stuetzle has been named Captain of Team Germany for the WJC. https://t.co/92ieUKLbXi

— PuckJunkies-Senators (@TrueFanNet) December 22, 2020
Prior to some announcements at the beginning of the month, the German squad was expected to surprise a lot of people with its strong core of Stuetzle, Peterka, Lukas Reichel and Moritz Seider. The latter two however have been ruled out of the tournament, Reichel due to Covid-19 complications and Seider's preference to stay in Sweden.
With those two major losses, the pressure on Stuetzle has grown and with him clearly being the best player on the squad he will hold a ton of responsibility along with his captaincy. Playing on the first line alongside Peterka, regular double-shifting should be expected and it wouldn't be out of the realm of possibility for Stuetzle to lead the team in ice-time.
A bright spot for Germany is their group, despite featuring Canada, the remaining teams are all beatable with Finland, Switzerland and Slovakia rounding out the group.
With a pre-tournament Covid-19 scare, Germany will only have 14 skaters available during their back to back to start the tournament, the burden on Stuetzle will be even larger to start.
Expected Line: (1st line) Jan Nijenhuis-Tim Stuetzle-John-Jason Peterka
Stat prediction: GP: 6 G: 2 A: 5 P: 7
Schedule:
Dec. 25 vs Finland
Dec. 26 vs Canada
Dec. 28 vs Slovakia
Dec. 30 vs Switzerland
Jake Sanderson (U.S.A.)
The pick that followed Stuetzle, Jake Sanderson has already looked the part through his 3 games with North Dakota and was exceptional in Tuesday's pre-tournament game versus Finland. Sanderson added an assist in the game and along with Cam York looked like the best defenceman on the roster despite being just 18.
The patience and skating ability that Sanderson shows on the play below is world-class and one of the many aspects of his game that will stand out during the duration of this year's tournament.
Jake Sanderson X Cole Caufield = 💣

— Charles Trognon (@CharlesTrognon) December 23, 2020
Sanderson started the game versus Finland on the second-pair with Jackson Lacombe and that appears to be where he will be positioned to start the tournament.
This year's U.S.A. team is one of the better teams they've had in quite some time and should be considered one of the tournament's favourites alongside Canada.
Expected Line: Jake Sanderson-Jackson Lacombe
Stat Prediction: GP: 7 G: 1 A: 4 P: 5
Schedule:
Dec. 25 vs Russia
Dec. 26 vs Austria
Dec. 29 vs Czech Republic
Dec. 31 vs Sweden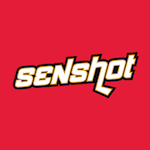 Tyler Kleven (U.S.A.)
A late addition to the World Juniors, Kleven carried some momentum off his solid start at North Dakota and will now look to add important depth to the U.S. blue line.
With 9 defenceman making the trip to Edmonton there's no guarantee Kleven will see much ice-time as the top-six for seems to be set in stone. Likely leaving Kleven starting the tournament ideally as the 7th defenceman but that doesn't mean he can't improve his standing throughout play.
At 6'4″ Kleven adds a physical, defence first play style that isn't prevalent in today's game and might be valued by the American coach. He already gave a glimpse of what he brings to the table:
🇺🇸Tyler Kleven comin' in hot #KTrain pic.twitter.com/AyUeVw9MKt

— Sens Prospects (@SensProspects) December 23, 2020
Plenty of hits will likely be thrown similar to the one above by the K-Train and Senators fans will get a glimpse of just how tough he's to play against.
Expected Line: 7th D
Stats Prediction: GP: 7 G: 0 A: 0 P: 0
Schedule:
Dec. 25 vs Russia
Dec. 26 vs Austria
Dec. 29 vs Czech Republic
Dec. 31 vs Sweden
Roby Jarventie (Finland)
The Finnish-sensation who has been captivating Senator fans with his early-season play in the Liiga is now looking to build upon the hype for his country.
Positioned on the top line alongside 2020 12th overall pick Anton Lundell and 3rd round pick Kasper Simontaival, Jarventie is in a prime position to show off his great goal-scoring ability.
Jarventie was uninspiring in his first pre-tournament game versus the Americans and looked sluggish at times but I feel like I have to preface. People were quick to point out Jarventie's struggles during one exhibition game that meant nothing and was Finland's first game as a team, minimal if not no value should be put into his performance versus the Americans.
People shouldn't act surprised when the tournament turns starts and Jarventie starts lighting it up just like he was in Finland.
Look for the tall, rangy sniper to dazzle, especially on the power-play where he's been extra lethal versus men.
Expected Line: (1st line) Jarventie-Lundell-Simontaival
Stats Prediction: GP: 7 G: 4 A: 1 P: 5
Schedule:
Dec. 25 vs Germany
Dec. 27 vs Switzerland
Dec. 30 vs Slovakia
Dec. 31 vs Canada