Erik Gudbranson to Begin Season as Thomas Chabot's Defence Partner
Ottawa Senators fans received an early Christmas gift on Tuesday as D.J. Smith dropped by TSN 1200
Many of the situations and battles internally seem to be pretty fluid at this point, but something that at least seems concrete is who Thomas Chabot's defence partner will be. According to the coach himself, all signs point towards newly-acquired Erik Gudbranson being the first to audition himself alongside the talented youngster.
This is not the most surprising news for Senators fans, as it was expected that Chabot's partner would be Gudbranson or one of the other right-handed defensemen in the system, such as josh Brown or Nikita Zaitsev, as opposed to another external acquisition. Chabot started the 2019-20 season with Zaitsev, providing some poor results, which likely leads to why the Ottawa native Gudbranson will get first dibs.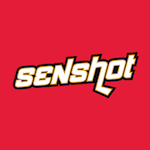 D.J Smith and Pierre Dorion have both raved about Gudbranson's physical attributes and play across his 518 game career. Based on how this would mesh with Chabot's offensive-minded and smooth skating approach, the organization clearly likes this blend of skillsets, as they've demonstrated in the past.
Like the acquisition of Gudbranson itself, this announcement from the Senators' bench boss has been met with mixed reactions. Some fans and media members seem eager to give the 28-year-old a shot vehemently opposed to the idea.
With no disrespect to Gudbranson, much of the fear with regards to this pairing is born out of prior frustration with the deployment of Thomas Chabot. After acquiring Nikita Zaitsev in the 2019 off-season, the Senators stapled the big Russian to Chabot, who essentially dragged him around until the pair was mercifully broken apart. Many fear that something similar could be on the cards here.
There are many similarities between Gudbranson and Zaitsev, being that they both have the reputation of being hard to play against while being blackholes in the eyes of the analytics community.
In light of any negative underlying numbers, Anaheim Ducks fans and media seem to have generally favourable reviews regarding Gudbranson. He was typically deployed alongside Cam Fowler, where the two ate up the 3rd most minutes (346:13) of any Ducks defence pairing. The two posted solid ratings in both Corsi for percentage (52.1%) and expected goals percentage (50.2%).
However, this is likely more indicative of Fowler's ability to drive at both ends, as he was typically ranked higher than other lineup regulars in both categories, no matter who he was partnered with. As seen in the tweet below, Micah Blake McCurdy, a well-renowned analytics specialist, details that Gudbranson is often a liability in the defensive end for his partnerships.
If this partnership is to succeed, Thomas Chabot will have to do a similar kind of heavy lifting that Gudbranson's partners have done in the past. It's no secret that he could use a defensive stalwart to play with, given how focused he is on the offensive end of the ice. Many fans make the obvious connection of finding a Marc Methot to Erik Karlsson type connection. However, based purely on his statistical history, Gudbranson isn't likely the answer here in the longterm.
Overall, Erik Gudbranson seems like a genuinely good person and teammate, and his connections to the city of Ottawa will likely make him some fans. However, hockey is a results-based business, and the idea of stapling a career under-performer to the highest-ceiling roster player currently on the Senators is unappealing, to say the least. Ottawa is better-off experimenting with Chabot and some of their unknown commodities like Josh Brown and Artem Zub or looking externally once again.
The best-case scenario here is that Gudbranson suddenly improves, and is able to at least keep his head above water on this blue-line. However, he is 518 games into his career, so what Gudbranson has shown to date, is likely what the Senators will get. Luckily, the player is only signed for one year and likely is a stopgap. Gudbranson will start the year with Chabot, but how long exactly that lasts will be entirely up to him and his play.