Ottawa Senators: Meet Newly Acquired Senator Zach Magwood
Magwood was acquired in a minor league deal for Michael Carcone
News Release: The #Sens have acquired forward Zach Magwood from @PredsNHL in exchange for Michael Carcone: https://t.co/MShTekJwND pic.twitter.com/yU6DEgrII2

— Ottawa Senators (@Senators) December 21, 2020
In what was nothing other than a minor league swap, not a ton is known about Zach Magwood, so this is my best attempt in introducing you to our new asset.
Magwood 22, is a smaller, gritty forward who stands at just 5'10" and 190 pounds and has been a depth forward for the majority of his junior/professional career.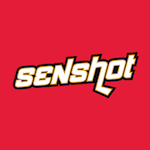 Magwood didn't sniff near a point/game in his time with the Barrie Colts of the OHL until his final season of junior when he scored 27 goals and 59 points in 65 games, a true breakout season for Magwood which got him a professional contract.
Joining the Nashville Predators organization following his junior career, Magwood spent the past two seasons bouncing between the Milwaukee Admirals (AHL) and the Atlanta Gladiators and Florida Everblades (ECHL). The persistent forward capped off a great season in the ECHL last year, producing 47 points in 51 games and will now look to crack the Belleville Senators roster.
Here's one of Magwood's goals from this past season with Florida:
As for the player that the Senators gave up, Michael Carcone 24, has been a full-time AHL player for the last 5 seasons and put up 27 points last season in 59 games last year in Belleville.
Trading a known AHL commodity in Carcone for Magwood who hasn't proven much other than at the ECHL level is a little bit surprising, but they must see some untapped, raw potential in Magwood.
Magwood is signed for this season at $753,333 at the NHL level and his two-way contract expires following the upcoming season, the recent acquisition will look to solidify himself as a full-time AHL player for the Senators organization.