Four Senators Prospects Headed to the World Juniors
4 of the Senators first 5 picks in the 2020 NHL Draft will be heading to Edmonton
Plenty of Ottawa Senators prospects will be stepping into the World Junior bubble and will be sure to provide plenty of excitement to followers of the team.
2020 3rd overall pick Tim Stuetzle has been selected (surprise) to the German team and will likely wear the "C" as he did over the summer for the same team.
Tim Stuetzle, the third-overall pick in the 2020 NHL Draft, will lead an upstart German contingent at the upcoming 2021 #WorldJuniors.

Details on the full roster ⤵.https://t.co/QSYcpVJpJe

— Sportsnet (@Sportsnet) December 13, 2020
Stuetzle will likely be paired with 2020 2nd-round pick John Jason Peterka as the two usually play on the same line. While the 6th overall pick from the 2019 draft Moritz Seider will be patrolling the backend for a talented German squad. One blow that was dealt to the Germans prior to the tournament was the loss of Lukas Reichel who was the 17th overall pick in the latest draft, but nevertheless this is one of the better teams they've had arguably ever.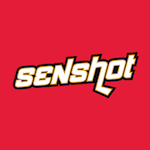 While prospects Jake Sanderson and Tyler Kleven have also made their respective World Junior teams and will be representing the Americans. With Sanderson likely carrying a big role on the team and Kleven likely being an extra on the team, maybe slipping in as a 7th defenceman at one point.
This is the ideal showcase for Sanderson to show pundits that he was really worth the 5th overall pick and add to the already appealing case he's made in his first few games with North Dakota. He was also the captain for the USNDTP over the last two seasons and has plenty of experience on a similar stage, nobody should bat an eye when he flourishes.
Roby Jarventie, Ottawa's 33rd overall selection in this year's draft has carried the momentum from his hot start in the Liiga to an appearance in the World Juniors. This would come as a bit of a surprise at the beginning of the season but with his hot start, the decision was already made for the Fins.
Finland's 25 man WJC roster pic.twitter.com/44S7dKOIlw

— Corey Pronman (@coreypronman) December 12, 2020
The Senators have had plenty of standout performances from their prospects at past tournaments and this year's edition shouldn't be any different.