Ottawa Senators: Catch up With the Team's Recent News
From the NCHC pod to Team Canada's World Junior camp to some new hirings, things we're busy in the organization
In what's been one of the more exciting weeks for Senators hockey over the last several months, The North Dakota Fighting Senators have finally kicked off play for the 2020-21 season, featuring 4 Senators prospects. In other news, Ridly Greig caught a snag in his bid for the Canadian World Junior squad and the Senators three new executives to the organization.
The Pod
Starting on December 2nd, the NCHC pod features 8 teams who will be all playing in Omaha at Baxter Arena for a total of three weeks. A total of 38 games would be played between the 8 teams and we finally get to see how our 4 top prospects at North Dakota perform together. Adding to the intrigue, the Senators have two other prospects in the pod, featuring former North Dakota and current Omaha defenceman Jonny Tychonick and Minnesota-Duluth's Luke Loheit.
Jake Sanderson
On a time crunch due to the imminent U.S.A. World Junior camp, Sanderson would only be able to appear in 3 games in the pod, but did he ever make the most of them. Held pointless through his first game, Sanderson was arguably the best player on the ice in their thrilling 4-3 overtime win over Denver. Adding a goal and an assist, including a picture-perfect one-timer on the power-play:
BOOM! 🚀

Jake Sanderson hammers home his first career goal for @UNDmhockey! pic.twitter.com/vMWYHJEikU

— Ottawa Senators (@Senators) December 5, 2020
He was awarded the first star for his great performance.
Not a player coming into the season praised for his offence, Sanderson is showing there may be more upside than we first thought. He would add an assist versus Western Michigan upping his total in the pod to 3 points in 3 games before he headed back to the World Junior camp.
Shane Pinto
The biggest breakout star for North Dakota during the pod has to be the sophomore Shane Pinto. He's been a dominating presence whenever he's touched the ice and has arguably been the best player in the whole pod.
Registering a point in 4 out of his first 5 games, Pinto has been a model of consistency so far. His best performance so far was his 2 goal and 1 assist game in North Dakota's 10-2 drubbing of Western Michigan. His prettiest goal however came last night in their game versus Minnesota-Duluth, where he fired a one-timer from his spot on the left dot on the power-play.
Death. Taxes. Shane Pinto from the left dot on the PP. pic.twitter.com/WCQBbeiwEm

— The 200 Foot Game College Hockey Podcast (@The200FootGame) December 11, 2020
With 3 goals and 5 assists in 5 games, Pinto's 8 points tie him for the scoring lead in the NCHC alongside Carter Savoie of Denver and Nick Swaney of Minnesota-Duluth.
Pinto has also been a beast in the face-off dot, winning 68.7% of his draws so far this year including an 18/18 game versus Denver, he's been dominant.
Jacob Bernard-Docker
It hasn't been a flashy start to the season so far for JBD, but it usually isn't, he's perfect in his efficient, two-way role on the North Dakota back end.
Bernard-Docker has 2 assists in 5 games and has been the team's most relied upon defender so far during the pod.
Tyler Kleven
To many people's surprise (including me), Kleven has been really good so far to start the season and even earned an invite to the Team U.S.A World Junior camp.
Scoring 1 goal in 3 games before leaving alongside Sanderson, Kleven scored one of the prettiest goals you will see:
The smooth toe-drag coupled with the pinpoint snipe to the top-corner was something I wasn't expecting to say about Kleven but a welcomed surprise nevertheless.
It was a big day for Tyler Kleven (@Senators) yesterday.

He scored his first career @NCAAIceHockey goal in @UNDMHockey's win.

He threw a massive hit.

Then he heeded @USAHockey's call for their World Junior camp.

Kleven's @EliteProspects page: https://t.co/DbnAInzIux pic.twitter.com/9Bmrz4LIDt

— EP Rinkside (@EPRinkside) December 7, 2020
North Dakota is 3-1-1 so far through 5 games in the pod and play next on Saturday versus St. Cloud State.
Loheit and Tychonick both have 1 point each in 5 games.
Greig receives disappointing news
Ridly Greig was deemed unfit to play after his recovery from Covid-19, even after his negative test he was still recovering from the virus.
Just talked to Lethbridge's Ridly Greig, one of 5 players let go from the #HockeyCanada #WJC selection camp after being deemed 'unfit to play based on return-to-play protocols.' Greig said even though he was negative while in RD, he is still physically recovering from COVID-19.

— Danica Ferris (@danicaferris) December 8, 2020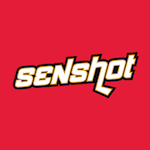 Organization adds 3 Executives
Tom Hoof
The Senators added Hoof as their new Vice-President of Marketing. Hoof recently was recently the Arizona Coyotes Vice-President of Marketing and Game Entertainment for the past 3 years. Hoof also held the same title with the Tampa Bay Rays of the MLB from 2005-2013.
Jeff Morander
Taking another piece from the Coyotes Organization, the Senators appointed Morander as Executive Vice-President of Ticket Sales and Service.
Morander had a near 7-year run with the Coyotes from 2013-2020 as an Executive Vice-President of Ticket Sales and Strategy.
Gregg Olson
Surprise, surprise. Another executive taken from the Coyotes franchise, Olson was appointed the team's new Chief Financial Officer (CFO).
Olson was the CFO for the Coyotes franchise from 2014-2020.
The Senators also extended its president of business operations Anthony LeBlanc to a long-term deal and was also named the alternate governor of the team.
Other Prospect Updates
Rudolfs Balcers
Balcers is up to 15 points in 10 games with Stavanger of the Norwegian Hockey League and ranks third on the team in points despite missing a number of games.
Jakov Novak
With 3 goals in his first 4 games, Novak is picking right back up where he left last season. A pure-goal scorer, look for Novak to keep filling the net all season.
🚨🚨 Jakov Novak scored twice on Tuesday for Bentley in a 4-3 loss at Holy Cross.

Novak should put up some big numbers this season, he's already hit a few posts but has 3G in 4GP. He's once again leading Bentley with 17PIMS too. pic.twitter.com/ReautLG3Lt

— Sens Prospects (@SensProspects) December 11, 2020
Erik Brannstrom
Playing on an extremely weak SCL Tigers team in Switzerland, Brannstrom was a lone bright spot, collecting a team-high 8 points in just 10 games.
Brannstrom is now on his way over to Ottawa to begin training for the upcoming season.
Filip Gustavsson
Gustavsson has kept up his exceptional play, with an 11-7 record while carrying an impressive 0.919 SV% and 2.30 GAA. This is exactly the momentum Gustavsson needs to finally break out in the AHL.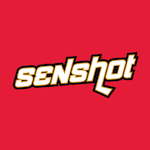 Ottawa Senators
Paid Contributor, SenShot
Our contributors are tasked with helping FanSided provide the best content on the Internet for their respective fandoms. In this independent contractor role, we are looking for contributors that can express their knowledge on specific topics and take the conversation further. In exchange, these contributors will be compensated for their work based on the performance of their articles.