The Ottawa Senators Reveal New Reverse Retro Look
The Ottawa Senators officially revealed their reverse retro jerseys
With every NHL team revealing brand new reverse retros on November 16th, the Ottawa Senators added to their already great jersey setup with these beauties:
It seems as the Senators reversed their 1992-93 jerseys and now complete the trifecta with their new, unique red look. The fabric used for the 2d Senator and the logo on the shoulder were both changed to a fabric gold, lighter and more resembling the logo used once the franchise started.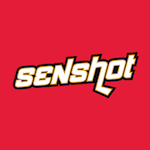 In my opinion, one of the nicer jerseys that were revealed, which brings the Senators once again back to their roots. One of the nicer aspects of the jersey is the sleeve number, the font is bordered by an illuminating white, and is displayed in front of two black lines.
As shown on the Alexandre Daigle picture above, the jersey is exactly with just a simple swap of the black and red, hence "reverse" retro.
The Senators are seriously starting to push them up jersey rankings as the best in the league, the return of the 2D as the primary logo, then the release of the black and white primary jerseys, now these new beautiful threads, the makeover is successful and complete.
The new unveiling cements, even more, the end of the "O" jersey and it seems to be completely removed from the franchise as of now, not even including on any of the shoulder logos. It seems as though the Senators are fully committed to the 2D logo.
As this new era of Senators hockey officially nears conception, fans should be really excited for the future, while they may have to wait a few years to be a top team, they already have a premier look.
Look for more Senators fans to be buying the new threads as Senators fans will still have the ability to be United in Red.