Ottawa Senators Sign Enforcer Michael Haley
The Senators added more grit into their lineup signing the veteran forward
Michael Haley 34, has bounced around between the NHL and AHL for the majority of his 12-year professional career and is now lacing it up for his fifth different team.
News Release: The #Sens have signed forward Michael Haley to a one-year, two-way contract: https://t.co/YkDwzoqWtn pic.twitter.com/P0uzuNNagu

— Ottawa Senators (@Senators) November 13, 2020
Signed to a one-year, two-way contract yesterday, that pays him $700,000 at the NHL level and $200,000 in the American League.
With the Senators revamped forward core, there are limited spots on the roster and it would be silly for Haley to take ice-time from the younger players, especially since he doesn't offer anything other than fighting. The large AHL salary makes it seem like the majority, if not all of his time will be spent playing in the minors.
With the offseason additions of Austin Watson and even Erik Gudbranson, the Senators seem to have enough veteran tough guys to "protect the investments", with a young AHL squad it looks like Haley will be protecting them.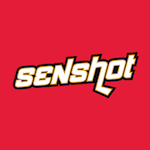 Haley has a career-high of 9 points in the NHL which took place during the 2017-18 season which was by far his most successful season, he spent it with the Florida Panthers. Appearing in 75 games and recording an absurd 212 penalty minutes. Haley played in 22 games last season, adding 1 assist with the New York Rangers, appearing in no games for their AHL affiliate.
Despite being just 5'11", Haley isn't afraid to take on players much larger than him, he's taken on players such as Milan. Lucic, Pat Maroon and even his new teammate Erik Gudbranson:
An amazing tilt for both and the feisty Haley did more than hold his own. With the Senators valuing grit and a "tough to play against" mentality additions like these aren't surprising but shouldn't take priority over the young players growth.