Ottawa Senators to Unveil New Reverse Retro Jersey
The Senators along with the rest of the NHL will be unveiling a new alternate jersey on November 16th
With Adidas and the NHL's new jersey concept incorporating a past look and flipping the colours to add a unique jersey feel for each team in the "reverse retro". With the return of the 2D jerseys for the Senators this season, another new look added to the fold will be the cherry on the top for what's been an extremely exciting offseason.
The Ottawa Senators Twitter account teased the new threads:
#ReverseRetro @adidashockey pic.twitter.com/fAADrUUbqr

— Ottawa Senators (@Senators) November 10, 2020
Already having black and white uniforms for the upcoming season, it makes sense for the Senators to debut a red look as their third jersey and it appears so in the release on Twitter. The main question is what logo they will go with, they've already brought back the 2D and bringing back the 3D which they just retired would be highly unlikely. The most popular option would have to be the "O", never used as a primary logo but debuted as a third-jersey in 2011 and then was switched to the heritage classic jersey in 2018.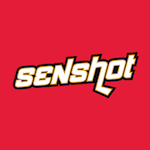 Ottawa could stick with the 2D and add a unique red jersey to the fold and despite the recent revival of the logo, the look still can be referred to as "retro". One of the more unique ideas presented on Twitter incorporated the peace tower, a look that was originally expected to be part of the Senators' inaugural design before the 2D was eventually brought in in 1992.
I'd be happy with a Heritage jersey as a 3rd for the Reverse Retro jerseys but imagine if they gave us the Bring Back the Senators jersey. could look great in red pic.twitter.com/NwuqQiNVX0

— Steve on Sens (@SteveOnSens) October 21, 2020
There are multiple possibilities and after the Senators hit a grand slam with their primary jerseys, not too much focus should be put into whether these turn out great. It will be interesting to see on November 16th what the final product will look like.