Ottawa Senators: Ridly Greig Invited to Canadian World Junior Selection Camp
The Senators recent first-round pick was among the Canadian invites
Ridly Greig was among the 46 players chosen to the camp and was the only Senator to receive the honour this season. The official announcement was on October 29th and generated some buzz around the Senators community.
Congrats to #Sens 2020 first-rounder @RidlyGreig who has been invited to @HockeyCanada's 2021 #WorldJuniors selection camp! pic.twitter.com/okABzWlrTZ

— Ottawa Senators (@Senators) October 29, 2020
Greig hasn't yet broken out with any Team Canada squads in the past, only playing with Team Canada Red in 2019 at the World U17 Championship. If the pandemic didn't take away the World U18 Championship, Greig likely would have played a key role for the Team Canada.
With this World Junior squad potentially being the most talented group since the 2005 super team, the NHL's delay due to the pandemic will allow more NHL talent to play in the tournament. Kirby Dach was just loaned to the roster and expect other top prospects such as Alexis Lafreniere and Quinton Byfield to highlight the Canadian roster. Making the task much harder for Greig to crack the roster. On the other hand, Greig is a player that every coach would take on their team, he's feisty, relentless and is always getting under opponent's skin, so a 4th line role could be in the cards for the Senators prospect.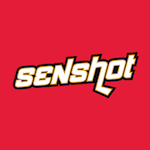 If it turns out that Greig can't play himself onto the roster it shouldn't come as a surprise, in a year with so much talent playing in the tournament and potentially fellow Senators first-round picks in Tim Stuetzle and Jake Sanderson, a spot on the roster isn't expected for Greig. One of the younger players other than draft-eligibles trying to make the team because of his August birthday, a cut from the roster shouldn't be a negative as he can carry his experience into the next season. A spot would likely be there for Greig for the 2022 tournament in his final year of eligibility.
Let's hope Greig's skill and valuable intangibles that caught the eye of the Senators organization can have the same effect on the Team Canada coaching staff.