Why Watching Prospects Grow is Exciting (even if they don't pan out)
With an abundance of prospects in the Ottawa Senators system, some won't become NHL players, here's why that's okay
The moment a player is drafted to an NHL team, regardless of where that player comes from, or whether the teams fans were happy he was taken, we typically become their biggest hype men/women.
An NHL team usually ices 18 skaters and 2 goalies per game and with teams averaging around seven draft picks per the annual NHL Draft there's no plausible way that team can ice all of those prospects and the chances of even 2 or more of them becoming consistent NHLers is extraordinarily rare. Over the last three seasons, while the Ottawa Senators have been consistently in the cellar of the NHL, they've acquired some great talent that is a joy to follow during their development seasons whether in junior, Europe or the AHL. The most enjoyable thing about being a Senators fan during their recent struggles has been (for me), tracking each and every one of their prospects along their developmental path. It's quite rewarding as a fan seeing prospects thrive and gain recognition for their play outside of the NHL.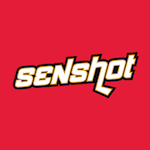 Return to Play in 2020-21
While the Senators haven't played a game in nearly 231 days, we as hockey fans have been craving hockey and while the NHL playoffs were fine, we wanted to be cheering on our own players. With some leagues in Europe starting up in September and the QMJHL following suit, we finally got to watch our guys suit up, even if it was for other teams.
It's been a joy watching these players light up their respective leagues and a lot of that thanks goes out to Sens Prospects for his outstanding coverage.
The Senators currently have 14 prospects playing already this season and most of them are doing quite well and have been providing some great highlights to watch.
Here are a few players who have been crowding up the highlight-reels:
Roby Jarventie
The Senators 2nd round selection from this year's draft has been the most surprising revelation. Järventie has 4 goals and 8 points in just 10 games for Ilves in the Liiga and has been sparking the interest of many of the team's fans.
His latest goal in Finland:
🚨🇫🇮 Another game, another Jarventie goal

4th of the season for young Roby with a couple periods left to play.pic.twitter.com/wHYtNtxHOL

— Sens Prospects (@SensProspects) October 27, 2020
Standing at 6'2″, combined with good skating and unreal offensive upside, it would be silly to tell Senators fans to not overhype Jarventie, let them enjoy what they're seeing.
There's no telling if Jarventie will become a regular in the top-six or even an NHL player, but I think what he does before he ever reaches the NHL matters too, the excitement of seeing him light up the Liiga has been exhilarating.
Vitaly Abramov
Another prospect lighting up Europe, ever since Abramov stepped onto the ice for Jukurit in the Liiga, he has been the best player not only on his team but on the ice.
In just 5 games Abramov has 5 goals and 7 points and despite playing half of the games his teammates have played, he leads the team in both goals and points. To add to his crazy start, he had 4 goals in his first 4 periods! Absolute domination from the Senators top prospect:
🔥🇫🇮 Vitaly Abramov scored twice in the 1st period to give him 4 goals through the first 4 periods (plus an OT) of his Liiga career. Heck of a start to his season. #SensInEurope pic.twitter.com/7JtY6YRFwe

— Sens Prospects (@SensProspects) October 17, 2020
Our prospect pool is looking more dominant by the day.
Erik Brannstrom
One of the prospects under scrutiny the most for his perceived "poor" play last season, Brannstrom has been silencing the doubters with his play with the SCL Tigers in the NL (National League) in Switzerland.
He's at a point/game pace through his first 5 games and has scored 2 beautiful goals so far. His talent is off the charts and he's been a standout so far. Brannstrom scored a beauty in his 2nd game in Switzerland in overtime none the less:
🚨 Erik Brannstrom SNIPED the OT winner in just his second game in the Swiss league!

Like Abramov yesterday, Brannstrom's OT winner gave the SCL Tigers their first win of the season. He also picked up an assist on the game-tying goal late in the 3rd. #SensInEurope pic.twitter.com/c6CvNS84WO

— Sens Prospects (@SensProspects) October 16, 2020
It seems like every day we see a few of our prospects filling up the scoresheet.
World Juniors
Mine and many others favourite time of year, when the World Juniors roll around every year on Boxing Day, I am figuring out which Senators prospect is playing each day and make sure to watch every one of those games.
Ottawa has had a history of having some prospects thrive at this prestigious tournament and this is usually the stage where endear themselves to us.
Mark Stone
Stone, a 6th round selection in the 2010 NHL Draft was an unknown to the casual Senators fan until his appearance at the World Juniors. Despite outstanding seasons in 2011 and 2012 in the WHL, his performance in Edmonton and Calgary at the World Juniors made him a household name.
Finishing with 7 goals and 10 points, while leading the whole Canadian roster in goals and points during the 2012 tournament, seeing Stone flourish was one of my favourite moments the whole season while being a Senators fan.
Capped off by his opening game hat-trick versus Finland:

While most of us were cheering for Stone because of Team Canada, you can't tell me being a Senators fan didn't make the hat-trick more enjoyable.
While Stone did turn out to be an eventual star for the franchise, regardless of if he did or not, we would all remember his great performance fondly.
Curtis Lazar
Lazar had two memorable years as a member of Team Canada at the Christmas tournament. Registering 7 points in 7 games in his first appearance in 2014.
The following season he would be announced as the captain and would be one of the main reasons Canada would win the gold at home in Toronto. Registering 5 goals and 9 points in 7 games, Lazar was the heartbeat of the Canadian's and had Senators fans all joyful in excitement.
While Lazar didn't end up working in Ottawa, I still look back at his time in the organization fondly and his performances as a prospect will always hold a lot of value.
Thomas Chabot & Colin White
This was the best tournament I've ever watched. The Senators boasted two of their top prospects in Thomas Chabot and Colin White, both playing on bitter rivals Canada and the U.S.A. The Senators also boasted rising prospects Jonathan Dahlen and Filip Chlapik, both impressed during the event.
The performance put on by Chabot and White was one for the ages. Both appearing in their second World Juniors, they were expected to be their team's top players and they didn't disappoint.
Chabot won tournament MVP despite getting the silver medal, he produced 10 points in 7 games and played an insane 43:53 in the gold medal game. While White potted 7 goals and 8 points in 7 games and was also among the tournaments best.
Chabot's highlights recap his incredible performance:

And while they both seem to have full NHL careers ahead of them, one of my favourite moments of each of their careers will be without a doubt the 2017 World Juniors.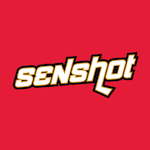 Ottawa Senators
Paid Contributor, SenShot
Our contributors are tasked with helping FanSided provide the best content on the Internet for their respective fandoms. In this independent contractor role, we are looking for contributors that can express their knowledge on specific topics and take the conversation further. In exchange, these contributors will be compensated for their work based on the performance of their articles.