3 More Years! The Ottawa Senators and Connor Brown Avoid Arbitration
The pen finally met the paper just moments before the looming deadline for Connor brown and the Sens.
With the arbitration hearing scheduled for 9 am on Thursday, Pierre Dorion and Connor Brown's agent, Jeff Jackson were able to agree on the details of a 3-year contract extension worth an average annual value of $3.6 million, during the late hours Wednesday evening.
The contract is backloaded, as are many that have been handed out recently. The Sens are set to pay 26-year-old Brown $2.8million for this upcoming season and $4million per, over the remaining two seasons. The disparity between the two camps was originally speculated as Ottawa offering $2.25million and the Brown camp seeking $4.8million over a one year term in arbitration. Thankfully for both sides, cooler heads prevailed.
Recapping the Nikita Zaitsev for Cody Ceci trade for Ottawa, the additional 3 years of Connor Brown, the "sweetener" in that deal is really the only piece that helped the Senators save face in an otherwise lopsided trade with the Maple Leafs. Ottawa could simply have walked away from Cody Ceci (RFA) without the burden of acquiring one of the worst contracts in Zaitsev, on the team.
With the addition of star forward Evgenii Dadonov, the Senators RW is arguably their strongest position heading into the 20-21 campaign. Drake Batherson is also expected to be a breakout player offensively after completely dominating the AHL competition over the previous two seasons. 22-year-old, Batherson posted a whopping 116 points in 103 games played during the two-year span with Belleville. Ottawa also acquired Austin Watson from the Nashville Predators to provide some toughness. The three-year term on Brown is perfect for the Senators, they will expect to have many prospects knocking on the door relatively quickly. 22-year-old Vitaly Abramov might be a lot closer than many think come training camp, Abramov, another RW prospect, recently joined Jukurit of the SM-Liiga, the top league in Finland and immediately made an impact, tallying 4 goals in 2 games with the team. With a more prominent role in Belleville this year, I expect Abromov the to be an NHL product as early as the 21-22 season.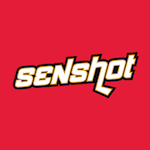 With stiff competition looming it's expected that Connor Brown's ice team and offensive role will depreciate to a more suitable role with Ottawa, over the next few years and thus Ottawa was hesitant to sign the steady player to anything beyond a three-year deal. Ultimately this is a great deal for both sides and I'm looking forward to seeing more of Connor Brown during the upcoming seasons.