Ottawa Senators Acquire Austin Watson from Nashville
Ottawa finds another roster filler and sacrifices another draft pick

Senators Get
F Austin Watson

Predators Get
2021 4th Round Pick
Watson 28, has been a part of the Nashville Predators over the last five seasons, mainly in a fourth-line role. With the Senators only having 16 players under contract for next season, they've had to make some moves to get NHL bodies on the roster, similar to the Gudbranson trade a few days ago.
Watson is signed for the next three seasons at $1.5 million per year, he could become a possible expansion pick for the Seattle Kraken expansion draft next season.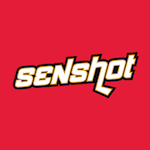 The former Nashville Predator appeared in 53 games last season scoring 6 goals and 14 points to go along with 65 penalty minutes. Watson plays the role of the new age enforcer, he can create offence and is skilled enough to stay in the lineup, while also being able to stick up for his teammates. While I'm not a fan of giving up assets for marginal-NHL talent, it seems Pierre Dorion is having trouble attracting free agents, which is just a puzzling situation all in itself.
I'm totally fine with this move, and respect the hell out of Austin Watson, but I'd like someone to ask PD why we're moving assets for depth guys instead of just signing them..?

I know we might not be free agent's top choice, but surely we can find depth fillers for cheap. pic.twitter.com/oWb5GTzKWw

— Everyday.Sens (@EverydaySens) October 10, 2020
Watson has struggled with addiction and mental health problems for the majority of his NHL career so far. Arrested on domestic violence charge, where Watson apparently struck her outside of a gas station, this was all taken out of context though as Watson's wife (Jennifer Guardino) later opened up:
"Austin Watson has never and would never hit or abuse me," Guardino said then. "My behavior and state of intoxication led to the police being involved that day."
All taken out of context, many have attested to the great person Watson is and he should be a nice leader for a young group of Senators players.
A right-winger, Watson will find himself in a bottom-six role, most likely on the fourth-line. With the Senators still searching for capable NHL bodies, don't be surprised if more moves are on the agenda.