Ottawa Senators: Development Plan For Tim Stuetzle
Often times when you have a top prospect there's a push from the fanbase to impose this player immediately into the NHL lineup. It certainly looks great from a marketing standpoint but is this the right move for the development of Tim Stuetzle?
We don't have to turn the clock back very far to at least consider the fact that sometimes electing to rush kids into the NHL too soon, can have a major impact on their development. Just last year, New Jersey Devil's 2019 1st overall pick, Jack Hughes was the most recent, prime example. After setting the world on fire in his draft-eligible season with the US, National under 18 squad, Hughes underachieved during his freshman campaign for the Devils, scoring just 7 goals and adding 14 helpers in 61 games. New York Rangers 2nd overall selection, Kaapo Kakko faired no better at just 19 years of age, netting himself 23 points, despite having NHL size and strength on his side, 6'3 200lbs.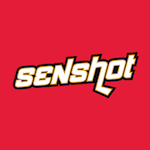 So, what about Stuetzle?
What does that mean exactly for Sens newly acquired, 2020 3rd overall pick, Tim Stuetzle you ask? It may not mean a thing but it's certainly something Ottawa has to be cautious with if they hope to maximize Stuetzle's NHL ceiling. The advantage that Stuetzle has over Jack Hughes for example, he's much sturdier built, listed at 6'0, 188lbs, and he's been, not just playing in but excelling in Germany's top professional league against men, all season long. The aforementioned Kakko though has been exposed to the same developmental path, albeit in Finland.
"Tim Stuetzle's an elite talent, he's a dynamic offensive player, he's got great speed, great hockey
We look forward to having him in our lineup as soon as next year
IQ, great skills. At the same time, he's someone who just generates offence on a consistent basis, shift after shift. We look forward to having him in our lineup as soon as next year." Pierre Dorion
It does appear, by all accounts that Dorion, Mann and company view Tim Stuetzle as a player that can make an immediate impact at the NHL level for Ottawa. Dually noted that if things don't go according to "plan A" for Stuetzle and the Sens, they will have the option to send him down to Belleville of the AHL, allowing him to get acclimated to the smaller ice surface and bigger, stronger players without the pressure of producing right out of the gate.
The Perfect Recipe For Maximizing Tim Stuetzle's Growth
If we're going with the plan to develop Stuetzle at the NHL level, to maximize his growth, there's no question DJ Smith and the Senators coaching staff are going to have to provide Timmy with the rope he needs to use his full offensive tool kit. That's going to mean turnovers, bad passes and sometimes sacrificing defence for offence. The worst thing that you can possibly do for this kid, in my opinion, is trying to force him to overthink. He needs the full offensive freedom to prevent him from marginalizing the impact that he will have on the game down the road. You didn't draft this player to block shots and deliver bone-shattering body checks in the corner (That's what Austin Watson is for). Allowing Stuetzle to express the creativity that he was gifted, will eventually pay dividends for Ottawa, I mean look at this skill [credit Draft Dynasty]:
Plan B
We can't rule out the possibility that he's not yet ready for the NHL either. This would not be a bad thing per se. Allow Stuetzle to build on that pre-existing confidence he boasts and use his full arsenal of offensive attack in Belleville if his production begins to lag. This remains a high possibility, especially in a full season of NHL action, it's expected that Stuetzle will run into slumps at some point during his rookie campaign.
High Compete!
One thing is for certain, with Stuetzle he's a "high compete" player. A term that Pierre Dorion literally uses religiously to describe his favourite attributes about a player. Stuetzle doesn't take a second off, offensively or defensively and this bodes really well for his ability to remain in the NHL this season. If Timmy can put it all together, right out of the gates (granted he gets the opportunity) I have confidence in saying that he could remain an Ottawa Senator for the entire NHL season, and that's exciting!
World Mental Health Day
Also in light of world mental health day, here's a nice quote to send you off with