Ranking the top 31 Prospects in the 2020 NHL Draft: 23. Lukas Cormier
A great offensive-minded defenceman, Cormier possesses a ton of great qualities
Lukas Cormier (LD), Charlottetown (QMJHL)
H: 5'10" W: 176 lbs
The dynamic defenceman has enjoyed a linear progression in the QMJHL with the Charlottetown Islanders, after he had a great rookie season in 2018-19, Cormier improved upon it last season.
Cormier's quick feet and great thinking of the game has scouts on notice and with the 3rd defenceman in the draft up in the air, the Charlottetown Islander takes the cake in our rankings.
2019-2020 Recap
GP: 44 G: 6 A: 30 P: 36 +/-: 12
Cormier came into the year as one of the Islanders best players and didn't disappoint. The diminutive defenceman was great at even strength hence his plus 12 rating and is constantly driving play for his team.
His EV (Even Strength) GF% was one of the better marks among CHL draft-eligible defenceman, his mark of 58.82% was better than top-ranked defenceman Jamie Drysdale, Kaiden Guhle, Braden Schneider, Jeremie Poirier and William Villeneuve. It was much more common for Cormier's team to score at even strength than his opponent.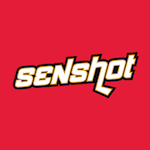 Cormier also produced at an elite level on the power-play with 19 points, which is more than half of his total point output. This may worry some scouts about his ability at even strength but it shouldn't, Cormier's underrated two-way game increases his value significantly.
I really like to see how prospect finish the season in their draft year, just so consistent improvement throughout the season is there and Cormier concluded the season phenomenally with 12 points in his final 10 games. Like many other prospects, it would have been a joy to watch Cormier in the playoffs to continue his positive momentum.
Play Style
An offensive-minded defenceman, Cormier also has some redeeming qualities on the defensive side of the puck that many players his size don't have. He can still get out-muscled in front of the net but with more time to put on weight Cormier should be able to hold his own.
His ability to quarterback a power-play is one of the best in the draft, whether shooting from the point or setting up his teammates he seems to get the puck in the correct spot regularly. Draft Dynasty makes a good point on how Cormier makes the goalie respect his shot on the man advantage and can then freeze the goalie when he makes a pass to a teammate.
Cormier's skating is also a big plus, he's not as explosive a skater as some might expect out of an undersized defenceman but he's really smooth and showcases great agility especially when he is breaking out of his zone. He can glide up the ice and before you know it he can be creating a chance on your net.
If I were to compare Cormier to any player in the league it would be Sam Girard, they're both undersized but use their high hockey IQ and smooth skating to be extremely effective.
Possible 2nd Round Pick?
With the Senators owning four second-round picks in the draft, they will most likely have ample opportunity to grab Cormier. As an undersized left-shot defenceman I don't know if Pierre Dorion and staff will put much priority into Cormier but with so much draft capital they have to take some chances.
Ranked as high as 26th and as low 68th across some scouting platforms, it looks as if Cormier will find himself somewhere in the 2nd round, look for Ottawa's picks at 33, 51, 58 or 60 as possible landing spots for the talented defenceman.