Ranking the Top Prospects in the 2020 NHL Draft: 22. John-Jason Peterka
The third German-born player on the list, Peterka adds a different element than the other two
John-Jason Peterka (LW), EHC München (DEL)
H: 5'11" W: 192 lbs
A blazing-fast winger that made the jump from the junior ranks similar to that of Tim Stützle and Lukas Reichel. Germany has a great future in the game and Peterka will be one of the pillars of their future. In international play, Peterka has been a consistent producer.
2019-2020 Recap
GP: 42 G: 7 A:4 P: 11 +/-: -6
Coming back to Germany after playing junior hockey in Austria, Peterka was a regular in the München lineup where he added an element of pace to the team.
Peterka played less than Stützle and Reichel did on a per-game basis, playing 11:50 TOI/game, still a good amount for an 18-year-old rookie. The production wasn't crazy and doesn't warrant a ton of attention but Peterka excelled at other competitions, especially internationally. München also appeared in Champions League play where he had 3 points in 10 games. Peterka was one of Germany's best players at the World Junior tournament where he had 4 goals and 6 points in 7 games. Peterka was second on the team in points and had great chemistry with Tim Stützle.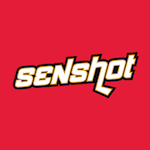 Play Style
A scoring-winger who is a great skater and thrives playing in the dirty areas of the ice. Despite standing under 6 feet, Peterka isn't afraid to throw his body around, he is also a great competitor.
The Hockey Writers talked about how Peterka established himself at just 17-years-old as one of the fastest players in the DEL.
He joined the league at 17 years old and instantly established himself as one of the fastest skaters on the ice, despite being one of the youngest. His quick acceleration can catch defenders off guard and create space for excellent goal-scoring opportunities. He also can quickly transition back to defense without missing a beat. He is always on the move, never letting defenders rest, and can often force bigger, older opponents to take penalties while trying to slow him down.
While his production in the DEL may make some teams underestimate his offensive ability, he possesses great hands which combined with his speed makes him an imposing presence. In the recent summer showcase between Germany and Switzerland, Peterka flashed his talent during the whole series, especially with this toe-drag he used 1 on 1.
Okay, John Jason Peterka, I see you. #2020NHLDraft pic.twitter.com/O1XwASHoxE

— Tony Ferrari (@theTonyFerrari) July 21, 2020
It's unlikely Peterka is a staple on an NHL first line in the future, he seems to be a healthy candidate to be a great player in the middle-six, who adds tons of versatility.
Possible Steal at 28?
If the Senators have Peterka available at 28 they should jump at the chance. This has a ton to do with the Senators need for winger depth, they have a lot of scarcity at the position. Peterka fits with a select group of 4 forwards I'd love for Ottawa to target at 28, along with Jacob Perreault, Lukas Reichel and Tyson Foerster all great options at the spot.
It's extremely likely at least one of those players are available at the pick and with the Senators need for talent on the wings they should have a ton of talent to choose from.