Leaked Intentions? The Ottawa Senators 5th Overall Pick
The 10 day countdown is on! The draft is so close that if we had a chocolate Christmas calendar, 2020 NHL Draft edition, we'd have eaten 60% of the chocolates (seriously, someone should have come up with this)
Pierre Dorion made his way around the media on Wednesday and offered tidbits of information surrounding the draft, among other things, here's Daniel Bruce's recap of this.
"I think everyone Knows what we're going to do at 3, depending what LA and The Rangers do before us and that player could play for us as soon as the 20-21 season starts. I think that's why we were so happy on draft night, we were ecstatic because we know we're getting a guy that has a chance to be a superstar in this league."
Dorion went out of his way (wasn't even prompted) during his TSN 1200 interview, to calm the fanbase and provide a real sense of direction in terms of his team's intentions at 3rd overall.
So pick 3 is wrapped up with a pretty bow, the mystery is behind us, It's German forward Tim Stutzle, or Newmarket Ontario native, Quinton Byfield and the Senators scouting staff don't even have the burden of stress with this one because the pick is fully dependent on what the LA Kings do before them. Easy, moving on.
No here's where things get very, very interesting. There's almost too many possibilities in this draft with the 5th overall selection. This is undoubtedly where the Sens scouting staff have been focusing their attention over the extra time provided, to hopefully come up with whom they consider being the "best player available."
To many of us that sit on the outside looking in, it seems like an easy decision. Look at the consensus of mock draft lists, circle the name of your favourite player in the vicinity of the 5th spot and state your case as to why the Senators should select Lucas Raymond with the 5th overall pick.
Ok, that's my personal choice and I've heard some great cases being made for other players in this range as well. Perhaps a player like Marco Rossi, that The Athletic's Scott Wheeler has all the way up at 3rd overall. Wheeler joined the Locked On Senators podcast earlier this week and admittedly might have a bias toward Marco, having had the opportunity to live with him briefly last season.
"With Marco there's nothing missing in his game. I have no worries about that kid being 5'9, that kid is built like a refrigerator. Physically he's a monster and that translates to the ice, so I'm not worried about the size with him and I think that's what holds people back. He's going to be a dominant defensive Centre that can play in every situation."
With the likelihood of the Detroit Red Wings taking Saginaw Spirits Centre, Cole Perfetti, I think Ottawa, like most teams in that range did their due diligence and interviewed him twice. He's a fantastic interview and an even better player, I have no issue with Steve Yzerman and the Red Wings taking him 4th. As pointed out by TSN's Craig Button during his draft rankings, Perfetti's hockey sense is off the charts good.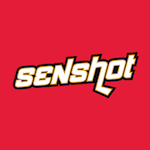 You may even see people suggesting that the Sens should look at offensive defenceman, Jamie Drysdale. Yes, he's admittedly a Leaf fan but it would certainly be an interesting look, having a top pairing of Thomas Chabot alongside Jaimie Drysdale in the future. I've been pretty frank about my thoughts on this potential pairing in the past, in that I think it looks like a lot of fun on paper but perhaps the "fit" would not realistically provide the Senators with the much-needed versatility from the blueline. That being said, Drysdale is a fantastic prospect and I would welcome the idea as I think most people would.
That brings me to my next point, the discussion surrounding the Senators 5th overall pick. Here's
"I'm told there are three different beliefs in that organization. Jake Sanderson, Jack Quinn and Yaroslav Asarov."
something that many people are talking about, after Jeff Marek, (31 Thoughts Podcast) potentially leaked an internal debate that the Sens scouting staff are having in regards to pick 5. While there's potentially a slight chance that Marek is subject to the Senators organization throwing a smokescreen and leading people in another direction, I do believe that the rumours surrounding this debate are factual. This is not the first time I've heard both Jake Sanderson and Jack Quinn being the focal points of the Senators 5th overall selection. Independent scout and former NHL scout, Mark Seidel is actually the first one to bring this up.
During his appearance on the Flyers based, Brotherly Puck Podcast, Seidel let us in on the same information on September 10th. At the time, it didn't receive as much attention and was mostly written off as pure speculation. Fast forward to now and I think, aside from Askarov (I'll get to that), you can officially call this a leak of information.
Why Jack Quinn?
While Sanderson is a name that's been floated about for quite some time (by yours truly) due in large part to some recent Sens draft history and the fact that they don't currently boast a player with Sanderson's skill set, it's easy for people to make that connection, but Jack Quinn, really?
Really, Quinn is a player that quite frankly just started entering teams radars as he seriously made the most of his increased role for the Ottawa 67's. Quinn is not the 67's name that you'd expect coming up in conversations surrounding Ottawa's pick at 5th overall, that is obviously Marco Rossi. Quinn's name may have in fact began its ascension up people's lists after scouts who were assigned to watch Rossi took notice. He's a player you couldn't help but notice for his lightning-fast release and his defensive prowess. He can play in every important situation and was more frequently utilized as the OHL season wore on.
The laziest criticism that I've heard about Quinn is that his production (52 G, 37 A, 89 PTS) this past season is thanks in large part, to non-other than, Marco Rossi. The fact is, Jack Quinn did not even play on the same line as Rossi (aside from the PP). "Yeah but Derek, he probably scored all of his goals on the PP, " wrong again made up voice in my head, Jack Quinn lead the OHL in Even strength goals this season, with just 15 of his 52 coming on the man advantage (also had 3 SHG). Looking at the current construct and future of the Senators roster, there's plenty of reason why they'd be interested in a pure goal scorer.
A) They don't have one on their current roster and B) there's not really one in the pipeline either. So if this is really the case, why not consider a guy like Alexander Holtz? Holtz is a name at least marginally closer to the 5 pick by most, if not all scouts lists, as we approach the draft. Holtz has that same pure finishing quality as Jack Quinn and can also dish it at times as well. Also, he's in with some crazy company in terms of what he's been able to accomplish at his age, among men in the top professional league in Sweden.
I think it comes down to how the Senators see these two players transferring their skills to the NHL. The SHL is a great league, with incredible competition, many people suggest that it's the best league outside of the NHL. I don't want to take away from Holtz's accomplishments and I'm not even suggesting that if I was in the same position, I'd see things this way but I will say that Jack Quinn's high danger chances are off the charts.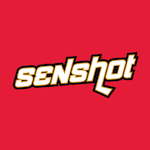 Ottawa Senators
Paid Contributor, SenShot
Our contributors are tasked with helping FanSided provide the best content on the Internet for their respective fandoms. In this independent contractor role, we are looking for contributors that can express their knowledge on specific topics and take the conversation further. In exchange, these contributors will be compensated for their work based on the performance of their articles.
Quinn's shooting percentage is highly inflated due in large part to his ability to create chances for himself from prime locations on the ice. He separates himself from defenders with his excellent hands and finishes at a superb clip, thanks to his shot. The same cannot be said about Holtz. While Quinn scores a variety of ways, Holtz relies most heavily on his shot from the perimeter and right now, his shot can beat SHL goalies from a ways out. Perhaps the Senators see the transferability of Jack Quinn's skill set as a greater chance of achieving his NHL ceiling vs Alexander Holtz's chances. On top of that, they've been far more exposed to Quinn, he's not only a local player (Cobden ON), playing in a local market but also grew up a Sens fan admiring Daniel Alfredsson.
As for the Askarov thing, I wouldn't put any weight into that. I've heard the speculation but Pierre Dorion recently stated that they're happy with the looks of their goaltending situation for the future and he eluded to the debate between a defenceman and a forward at 5th overall during his recent media availability with Unique FM.
If the 6'1 Right-winger, Jack Quinn, is drafted by the Senators at 5th overall, the only question that I would have for the organization, is how on earth did you pass up an opportunity to draft Lucas Raymond? Perhaps this is an early indication that the Senators are expecting Tim Stutzle at 3 overall. The only reason I could see them passing up a Raymond is if they see Stutzle and Raymond as two players of very similar molds. Maybe this is all just a clever ploy by Pierre Dorion and company, perhaps to create a sense of relief when they call Sanderson's name to prevent the expected outcry that will surely come with the selection at 5. Time will tell but if I'm a betting man, I would place my money on Stutzle and Sanderson becoming the newest members of the Ottawa Senators on October 6th.