The Ottawa Senators Officially Announce the Return of the 2D Logo
The Senators have finally announced the return of the 2D Logo
A huge announcement and one that will hopefully begin the shift of the Ottawa Senators out of the basement in the NHL.
News Release: The #Sens have unveiled the team's new primary logo: https://t.co/gviWuCkZNs pic.twitter.com/VBERgIeJ8o

— Ottawa Senators (@Senators) September 18, 2020
Fans should be super excited heading into the draft as they have two top-5 picks and will be releasing their new jerseys at the draft. Signalling that the Senators are finally on an upwards trajectory.
Ottawa has a rich history of logos for a team with only 28 years as a franchise, they have had some great looks over the years as well as some questionable ones.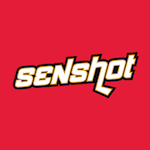 The first logo many people wouldn't have realized was the Sens symbol the peace tower logo. I have a puck from the transition from the peace tower logo to the 2D logo used in the inaugural season.
They used their first 2D Senators logo with "Ottawa Senators" boardering the outside of the logo from 1992 to 1997. They tweaked it a bit for the 97-98 season dropping the words and keeping the centurion theme olive branch design.
The unpopular 3D logo was founded in 2007 to present. The logo had many fans that weren't fans of the face on the centurion, it wasn't terribly appealing. Other elements of the face just didn't work as Ottawa Senators' main logo. It just didn't fit with the franchise, never feeling totally right but it stuck around for 13 years through a lot of big moments in Senators' history.
The brilliant Ottawa Senators marketing team (sarcasm), they attempted a third jersey which was meant with a ton of backlash and rightfully so and lasted from just 2008-2011. It's famously referred to as the "SNES" jersey, a sweater that has become a meme amongst fans.
The other logo they tried was the "O" logo, one that was quite popular among Senators fans and we hope to see the organization continue with it as a third jersey. The Ottawa silver seven has a rich history and Ottawa is doing it justice by incorporating it into their modern uniforms.
As of October 6, 2020, the team will display their new jerseys for the whole world to see. All fans are ecstatic for the return of these popular jerseys and one that will prove as a turning point for the franchise.
10.6.20 pic.twitter.com/XEbAdhhnE2

— Ottawa Senators (@Senators) September 18, 2020