Ottawa Senators: What's in Store for Colin White This Season
Colin White, currently 23 years old, had a down season in 2019-20, what some may call a sophomore slump. The question many are now asking: "Is he going to be okay?"
First things first, let's start off with what happened leading up to this point. Colin White was drafted 21st overall by the Ottawa Senators in 2015 after earning 54 points in 54 games playing for the US National U18 team while being the alternate captain. To top that off, he had 9 points in 7 games for the USA U18 team at the WJC-18.
This is what Curtis Joe from Elite Prospects had to say about him in his draft year, "A prolific scoring threat, White is a strong 3-zone player with an eye for scoring chances. Thinks the game at a high level and always seeks to make an impact on the ice, with or without the puck. Never seems to be outbodied and is an exceptional skater. Puck-possession is definitely a strength. All-in-all, a skilled, 200-foot player who does all of the little things right and is able to make a large impact on the game and its outcome."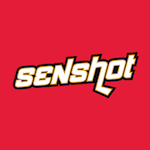 Boston College (2015-17):
After being drafted by the Senators, White continued to play for 2 seasons with Boston College where he had 76 points. On top of this, he added 10 goals and 15 points in 14 World Junior games. Then after he signed the contract with the SenatorsIn the 2016-17 season he only got to play in 1 playoff for the Senators, game 6 of the Eastern Conference finals, but only played 2 minutes and 39 seconds, for the entire game! It was clear that Guy Boucher didn't trust him as he took him off for the next game.
Great video, which highlights his 2016-17 season!
2017-18 season:
There was some hope that Colin White could make the NHL out of training camp but he started the year off with an unfortunate injury. Returning from injury, he played on a poorly performing Belleville team that finished the season with a 29-42 record while White recorded 27 points in 47 games. He also played 21 games for the Ottawa Senators recording 6 points, a 33.33 face-off percent and a CF% of 43.8%,. He was still only 21 and started the year off with an injury, so things were still looking okay for White.
2018-19 season:
The following year White started off on the Senators and people were starting to question if it was a mistake. He then goes on to have a breakout season and prove the doubters wrong. He recorded 41 points in 71 games while playing on a line with Mark Stone and Brady Tkachuk for most of the season (38.47% on Even-Strength according to Frozenpool.dobbersports.com). White's success was probably due to some help. According to THW, "Stone's last game with the Sens was February 18th. To that point, White had scored 13 goals and 32 points in 53 games (0.25 goals per game, 0.6 points per game).
After Stone left, despite an increase in ice time from 15:47 per game to 17:26, White scored just 1 goal and 9 points in 18 games (0.06 goals per game, 0.5 points per game). Tkachuk, by comparison, went from 0.63 points per game with Stone to 0.65 without." Even though White's success was probably due in part to the help of Mark Stone, this was a step in the right direction, showing that he could be a valuable player for the Senators.
Then he goes on to sign a 6-year contract with an average annual value of 4.75 million dollars in the summer of 2019-20 after his 41 points, which was 5th in rookie NHL skaters.
This is what General Manager Pierre Dorion had to say on Colin White after signing him, "We've identified Colin as one of our core young players who will help drive our team's success in both the short and long term…Colin plays the 200-foot game that is so coveted in today's NHL. He can skate, play on both special teams and is a character player and leader who loves hockey and this city. While he is coming off a season where he finished among rookie leaders in many categories, we also know he is just scratching the surface of his potential in this league. We're very happy that Colin will be a Senator for the next six years."
White has an infectious personality which makes him a favourite amongst his teammates.
2019-20 recap:
This season, Colin White had a year where things didn't go as expected and he had 23 points in 61 games this season. This was a season where he could have been looked at as having a sophomore slump, which players such as Nathan Mackinnon, Dylan Larkin, Jordan Staal and Micheal Grabner have all experienced before. So it isn't something that fans should not be too worried about. Colin White had an average of 15:42 time on ice this season, which was less than the year prior when he had an average of 16:12 time on ice. He played on a line with Drake Batherson and Tyler Ennis only for 9.6% on Even-Strength, the most used combination on the team, line parity didn't help White gain chemistry (According to Frozenpool.dobbersports.com). These were linemates that weren't bad, but the quality had decreased heavily from the year before. He had more takeaways, 23, than the year prior, 21, and his faceoff percentage stayed the same, 47.4% as the year before. An injury before the season stunted the start White would of hope for the season.
Analytics:

Even though Colin White had a down year from his rookie season to his sophomore year, his CF% (Corsi For % at even strength) actually went up from 47.9% to 49.2%, FF% (Fenwick For % at even strength) went up from 47.9% to 48%. He did have more offensive starts, 56.7%, meaning he wasn't relied on defensively as much.
Video/highlights:
This video really highlights what Colin White does well. He has a knack for scoring around the net, doesn't seem to get out bodied and has a pretty good shot as well.
Positions himself well, to receive a pass and finishes it off nicely for his first career goal.
Look at this play by White, beautiful move under the stick of Ekblad, then goes on to shield the pock-check with his stick and finish it off for his nicest goal so far in the NHL.
Wheels, engaged.

Just try catching Colin White. Try it. #LAKvsOTT pic.twitter.com/XwtJdQg3kT

— NHL (@NHL) October 13, 2018

Not only does this play show the speed and finish by White, but it also shows his defensive positioning which was excellent, supporting the defender just in case he needed another passing option.
Conclusion:
Although White's point total made it seem as if he was much worse than the season before, he wasn't terrible. This upcoming season White should have had better linemates and more ice time as well. With up-and-coming centres such as Josh Norris, Shane Pinto, Logan Brown and potentially a new centre from the 2020 draft, Colin White will have to continue to step up his game in order to play a significant role for the Senators in the future.