Ranking the Top 31 Prospects in the 2020 NHL Draft: 12. Jake Sanderson
The premier defender in this years NHL Draft, Sanderson flashes his two-way ability
Jake Sanderson (LD), USNTDP
While Jamie Drysdale is widely regarded as the best defenceman in this year's draft, Jake Sanderson is far and away the best at preventing opponents from scoring. At 6'1″ and 185 pounds, Sanderson has NHL size and mix that in with his great skating and physicality and there's no doubt he can dominate on the defensive side of the puck.
The son of longtime-NHLer Geoff Sanderson who appeared in over 1000 games, Sanderson has the hockey bloodlines that teams love in players. Whatever team Sanderson plays with it seems as if he's always the leader of the team, he was the captain of the national U17 and U18 team over the past two seasons and that role shouldn't change as the years go by.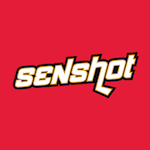 2019-2020 Recap
Entering the season after having a successful season with the U17 team, Sanderson would make his way up draft boards as the season went on. In TSN's pre-season draft rankings done by Craig Button, Sanderson ranked 16th and was ranked even lower by some other scouting services.
The star defenceman led the USA at the 5 Nations tournament in February where he had a tournament-leading 7 points, astonishing production for the "defence-first" prospect.
An improved offensive game and steady defensive play resulted in Sanderson gaining a lot of traction in the scouting world and teams started to take notice. Putting up 29 points in 47 games with the USNTDP squad while producing at an impressive clip versus USHL competition with the US National U18's with 14 points in 19 games. Sanderson and 2021 draft-eligible Sean Behrens paced the team in points from the backend.
With only those games played and no international exposure because of a stout USA team at the World Juniors, Sanderson didn't have the chance to break out on that stage as others did, otherwise he could have seen an even bigger jump.
Strengths
Defence
A stalemate on the backend, Sanderson is very tough to beat and rarely concedes scoring chances. What allows Sanderson to be so dominant in his own zone is his stick usage, his long stick can breakup entry passes or just pick-pocket the opposing forward. A perfect example of what I mean is shown in the clip below:
It seems as though the forward has Sanderson beat wide, but with his long reach he's never really out of the play, he makes the breakup look effortless.
His physical game cannot be overlooked either, he regularly steps up on opposing forwards and throws big hits on them. The crazy thing is a lot of his big hits throughout the season were versus college teams, with many of the players being 2-5 years older than him.
Not just getting the body but making sure the puck turns over and gets into his team's possession.
Skating/Transition
One of the better skating strides in the whole draft, Sanderson looks like he's coasting when he is blowing by opposing players.
His skating helps him thrive in transition and he joins the rush quite often to create odd-man advantages. While not known for his offensive play, Sanderson creates a ton off the rush and is a master at creating problems for the defence:
He quickly offers his teammate an option on the two on one and quickly fires the pass back across for his teammate to score the easy goal. Sanderson does make a lot of flashy offensive plays, more than the general consensus would leave you to believe.
Weaknesses
Puck-Handling
If there's one reason Sanderson doesn't get the press that other more offensively-gifted defencemen get is his creativity with the puck on his stick.
He doesn't have the best hands and that limits his ability to show flare with the puck and he usually passes the puck off rather than taking on players single-handedly.
This is most likely what will prevent Sanderson from being a consistent 60+ point scorer in the NHL like the upper-echelon young guns in the league now (Cale Makar, Quinn Hughes, Miro Heiskanen), but that's fine because Sanderson makes up for that on the other end of the ice.
Does Ottawa Take Sanderson at 5?
There has been plenty of mock drafts predicting Ottawa taking a chance on the talented defenceman at 5th overall, even with many viewing it as a reach. While I deem it as unlikely there's no saying what will go down on draft day and whether it will be the correct pick.
There's no other conceivable route to the Senators other than at pick 5 as Sanderson is almost a lock in the top-10. While Ottawa boasts both Thomas Chabot and top prospect Erik Brannstrom they don't have a lockdown defenceman to help them in their future aspirations and Sanderson would be a great fit for that.
It all comes down to if Pierre Dorion needs to take a leap of faith with the talented defenceman.