Ranking the Top 31 Prospects in the 2020 NHL Draft: 10. Seth Jarvis
Seth Jarvis is one the better pure offensive talents in the draft
Seth Jarvis (RW), Portland (WHL)
Up there with Tim Stützle in terms of biggest risers over the past year, Jarvis enjoyed a stellar breakout season after putting up respectable numbers in his first full season of junior in 2018-19. Regarded as a fringe first-round pick after totalling 39 points in 61 games in Portland, Jarvis the following season would prove how much of an offensive dynamo he can be.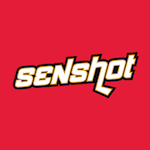 2019-2020 Recap
GP: 58 G: 42 A: 56 P: 98 +/-: 53
Jarvis would hit the ground running with Team Canada at the Hlinka-Gretzky cup over the summer, collecting 4 points in 5 games for the Canadians, finishing T-6 in team scoring on the silver medalists.
Coming into his season in Portland expectations were high for the talented winger and he wouldn't disappoint. Midway through the season, Jarvis was on a sound pace with 36 points in 33 games, on pace to smash his career highs but in the second half of the season, Jarvis would go ballistic on the WHL. In the final 25 games, he would score 27 goals and 62 points, he was arguably the best player in junior hockey during that stretch.
Corrected measurement since I made a type-o:

First 22 GP: 10 G, 14 A, 24 P, 68 SOG
Last 33* GP: 30 G, 37 A, 67 P, 138 SOG

Seth Jarvis has a 2.03 Pt/G in that 33 game span, which while isn't as crazy as a near 3 Pt/G pace, is still wicked #2020NHLDraft https://t.co/BbZpi9l87E

— Brandon Holmes (@BHolmes_Hockey) March 3, 2020

Jarvis would conclude the season placing 3rd in goals in the WHL and 2nd in points to end the season, also finishing 4th among draft-eligible players in the CHL in points/game.
Not relying too much on power play production to drive his gaudy offensive stats with 27 points on the man advantage, while still good production he was a terror at even strength. Not known for his defensive game, Jarvis was on the penalty kill in certain moments and had some success, netting 2 goals while a man down.
Strengths
Puck Skills
Jarvis is one of the more dangerous players in the draft with the puck on his stick, he has great hands which often make defenders look silly when they try to take the puck from him. At just 5'10" and a slender 172 pounds, Jarvis has to rely on his oozing talent to thrive on the ice, he is a wizard with the puck.
He can beat defenders one on one with ease and if an opponent gets caught watching the puck he could end up on a highlight reel:
The NHL puts a premium on skill in the modern-day and this should make Jarvis a hot commodity when his draft day comes around.
Jarvis constantly makes people miss in a phonebooth, he can corral pucks in small quarters and still find a way to put it past the goalie with his lightning-quick hands.
Shot
It was a difficult decision between shot and skating here, as Jarvis excels at both, but the quick trigger that the Portland Winterhawk possesses gives that aspect of his game more shine.
One of the better goal scorers in all of junior, Jarvis only trailed Jack Quinn among fellow CHL draft-eligibles. While maybe not possessing a blistering shot, Jarvis has a lightning-quick release that can leave goalies frozen in their tracks.
With very little room over the goalie in the clip below, Jarvis somehow finds a way to beat him over his shoulder:
It almost looks like skilled winger is looking pass the whole way and then with a split second flick of the wrist it's by the hapless goaltender.
Weaknesses
Strength
I don't view height as much of a problem, especially in today's NHL but Jarvis needs to add some strength to take his game to the next level. With his small frame, he tends to lose puck battles along the wall due to his poor strength and it's not for lack of effort. Jarvis will find his way into some NHL coach's doghouse if he can't consistently win puck battles.
The diminutive forward will have time to develop his play strength as he's not viewed as somebody who will immediately step into the NHL. With likely two more years of development, until he gets his opportunity at the NHL, Jarvis has plenty of time to gain strength and GM's would be silly to overlook his body of work due to his current frame.
Candidate for Sens (NYI) Pick?
With the New York Islanders headed to a game 7 in the Eastern Conference Semi-Final, the Senators have a chance to be selecting 21st or 22nd if the Islanders end up losing their elimination game. Even if the pick does turn out as good as possible (21), it would be a huge surprise if Jarvis slips to the 20's. Scouting services have been all over the board with Jarvis as Future Considerations ranks him as high as 11 and ISS Hockey ranks him as low as 29, so if you take the middle ground it seems as though the Senators stand a chance.
I personally can't see a course of action where Jarvis falls out of the top 15, let alone top 20 but I'm no expert and while rare, we could see Jarvis fall into Ottawa's lap.