Ranking the Top 31 Prospects in the 2020 NHL Draft: 8. Alexander Holtz
The best pure sniper in the draft class, Alexander Holtz has a knack for the net
Alexander Holtz (RW), Djurgårdens IF (SHL)
One of the most talented players to come out of Djurgardens IF maybe ever, Alexander Holtz has been able to score at every level and will look to take that acumen to the NHL.
Before ever stepping foot into the SHL, Holtz was in the midst of tearing up Sweden's top junior league (SuperElit), where he produced 30 goals in just 38 games as just a 17-year-old in 2018-19. Holtz became an even bigger name when he finished with 7 points in 5 games at the 2018-19 Hlinka-Gretzky cup where he tied for the team lead in points despite being a year younger than most players at the tournament.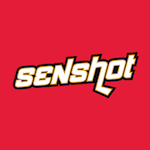 There's never been any doubting his goal-scoring ability and he hasn't just dominated in his own country, on the world stage Holtz has consistently been a premier player on any Swedish team he's played with.
2019-2020 Recap
GP: 35 G: 9 A: 7 P: 16 +/-: -1
Making the jump to a full-time player in the SHL, Holtz had to deal with some growing pains but all in all, had a solid rookie season. Outperforming fellow 2020 draft eligibles Lucas Raymond and Noel Gunler, scoring more goals and points than both.
In Sweden's top league seniority rules, as veteran players are given easier access to playing time, while the young bucks have to fight for ice time, a big reason why Holtz only played 12:42 per game. The TOI (Time On Ice) concerns didn't just impact Holtz as he actually played more per game than Raymond and Gunler but still had to play less than fellow, less talented teammates.
SHL Points/60 vs Time on Ice

Alexander Holtz: 2.28 (12:42 TOI/G)
Lucas Raymond: 1.88 (10:16 TOI/G)
Noel Gunler: 1.66 (10:10 TOI/G)#LetTheKidsPlay

— Brandon Holmes (@BHolmes_Hockey) February 22, 2020
Nevertheless, it was a solid first season against men for Holtz, rarely looking out of place.
Holtz made the World Junior team along with his running mate Lucas Raymond and both starred as 17-year-olds. The talented sniper finished the tournament with 3 goals and 5 points in 7 games, finishing t-3rd for points among draft-eligible players trailing only Alexis Lafreniere and John-Jason Peterka. While Sweden settled for a disappointing bronze medal finish, Holtz performed in yet another international tournament.
Strengths
Shot
This comes as no surprise, Holtz possesses the best shot in the draft, period. He's the whole package, with elite power, accuracy and release, making him a goalies nightmare. He's always ready to shoot whenever the puck gets to his stick in the offensive zone, defenders always have to be on their toes.
Versus the Canadian's at the Hlinka-Gretzky in last year, he showed how lethal his shot can be as just a 16-year-old:
Holtz is almost at a standstill from just above the hash marks but uses his quick release to beat the goalie clean top shelf.
In being a top goal scorer, you can't just be relied upon for just one aspect/area that you're lethal from unless you're Alex Ovechkin, but Holtz can score from all over the ice. He's prevalent to scoring off the rush, on the powerplay, dirty areas and can use his pinpoint accuracy to score from sketchy angles:
There's no doubting that Holtz's goal-scoring prowess will continue once he enters the NHL, he has all the tools and has proven able at every level so far.
Skating
While not widely considered as one of the better skaters in the draft, Holtz has great game speed and is constantly buzzing around the ice.
There's plenty that goes into evaluating a players skating, they don't have to be a technician with a perfect stride, motor matters too and that is one of Holtz's strengths. He seems to be giving it his all every shift and looks just as fast coming on the backcheck as the forecheck.
The play below contributes to his great awareness away from the puck and the good things that happen when Holtz keeps his feet moving:
When Frolunda turns the puck over he is quick to spring in the other direction and create a chance for himself. While it doesn't result in a goal, Holtz is a consistent threat off the rush and he will score from that spot on the ice the more times opponents give him the opportunity.
Holtz also uses a wind up approach when his teammates are regrouping with the puck, despite not playing the centre position, Holtz will wind up through the neutral zone and take the center lane hoping to receive a pass. If the puck finds its way to him defenceman will have to face him at top speed and that causes problems.
Weaknesses
Defence
While not a huge worry in Holtz's game, it's an aspect of the game the talented sniper doesn't thrive at.
More of an experience problem, Holtz doesn't get bullied on the ice as he has NHL size at 6'0″ and 183 pounds, but learning more about the game and working on his gap control would be good keys to becoming a more complete player. It'll be more of a process of learning for Holtz as he has the makeup of becoming a solid two-way player, Last Word On Hockey commented on his defensive game:
Holtz can also work on his positioning as he has a tendency to overcommit and chase the puck a bit too much right now. The work ethic is there though, so with good coaching, he can improve this aspect of his game
The biggest issue with prospects in the defensive zone is their work ethic, but Holtz competes hard at both ends of the ice so it will be more of a learning curve for Holtz to improve his defensive play.
Would Holtz be a Good Option at 5?
Absolutely, if there's one thing Ottawa lacks next to a playmaking center is a pure sniper. While they do have Anthony Duclair, he projects more as a second-line player. Drafting a centre with the 3rd overall pick and then taking the best sniper in the class would transform Ottawa's forward group.
Having a guy like Brady Tkachuk on the left-wing and Holtz on the right would be lethal, as the gritty Tkachuk could create space for Holtz, allowing the sniper to have some grade-A scoring chances. With the likely addition of a centreman at their first pick, Ottawa could have a solidified star at each of the three forward spots. While Holtz likely won't play next season, chances are he would join the team for the 2021-22 season and assume a top-six role.
Ottawa had the worst powerplay in the NHL converting on 14.2% of their chances, adding a player like Holtz to the fray would improve their chances with the man advantage. Usually playing the point, Holtz would be able to pair up with left-shot Thomas Chabot to feed one-timers to each other. While the Swedish sniper hasn't been linked to the Senators much, they would be silly to not take a long, extensive look at him.