Ottawa Senators Prospects: Jakov Novak Shows Promise With Bentley
Jakov Novak enjoyed a phenomenal sophomore season with Bentley
A seventh-round pick for the Senators in 2018, Novak brings a sniper's mentality to the table honing a significant amount of raw potential.
Novak took an interesting path to become drafted in the NHL, deciding to go the route of the NAHL (North American Hockey League) before joining Bentley for his collegiate years. Coming up through the ranks, Novak had always been a great goal scorer, which made his freshman season (7 goals) a bit of a disappointment. Not deterred, Novak would come back with a vengeance the following season.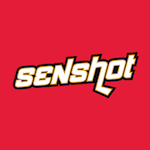 2019-2020 Recap
As a young sophomore (20), Novak was arguably the best player for the Bentley squad and improved greatly from the season prior. Appearing in 35 games, scoring 16 goals and 30 points, Novak put it all together in 2020.
At the beginning of December, not even halfway through the season, Novak had already surpassed his totals from the season prior:
🚨 Jakov Novak's 9th goal of the year

Novak's hot start to the season continued with 3 more points this weekend. He's got 9 goals and 16 points in 14GP with NCAA Bentley – both are already new career highs. #GoSensGo pic.twitter.com/kiE4bV8yd3

— Sens Prospects (@SensProspects) December 1, 2019
It should make Senators staff even more excited to see him improve upon those numbers in the remainder of his career in Bentley. There was little to no press about Novak during his breakout season and most casual fans wouldn't even recognize the name, but with consistent progression, he could make a name for himself in the future for Ottawa.
One of Novak's nicer goals of the season was scored versus RIT, corralling the stretch-pass from his teammate before fending off the oncoming defenceman and dangling the helpless goalie:
🚨 Jakov Novak's 16th of the season. That's one more goal than he had points last season (15) as a NCAA freshman.

Novak leads Bentley with 30 points in 32GP #GoSensGo pic.twitter.com/oboBDvou4q

— Sens Prospects (@SensProspects) February 16, 2020
Novak is a shoot-first player collecting 100 shots on the season, good for nearly 3 shots/game. One of the more surprising developments from Novak was his emergence on special teams, he became a threat on both the powerplay and the penalty kill.
Novak collected 10 points on the powerplay, his 5 goals with the man-advantage is a result of his heavy shot which was a focal point of Bentley's powerplay. Known for his offensive firepower, surprising was Novak's play while shorthanded, scoring 2 goals and adding an assist, developing into a multi-faceted player.
A greatly successful season for Novak, look for his numbers to get even better in his junior season.
Does Novak Stay All Four Years?
Usually any player selected as late as Novak in the NHL Draft will play out his college career without leaving early, the Senators prospect may be a different case. Nearly 20-years-old by the time of his freshman season, Novak was older than most freshman.
The Senators prospect possesses a big frame at 6'3″ and nearly 220 pounds, so he has NHL size and doesn't need physical development to become an NHL player. Inching his way closer to pro hockey, Novak will have to prove to the Senators organization that he deserves a contract as plenty of seventh-rounders don't end up signing their entry-level contract. There was a reason that Novak was selected so late, what's best is likely extra development in an amateur environment, rather than being rushed to the AHL level where he could struggle with ice time and could potentially find himself in the ECHL.
Unless Novak explodes next season I can't see him warranting an NHL contract following 2021 and it's most likely that Ottawa allows him to play out his senior season at Bentley. Over his next two seasons at Bentley, developing his skating and the other finer areas of his game will be essential for Novak to earn a contract with Ottawa.