Connor Brown: Core Player Or Short Term Fixture in Ottawa?
Connor Brown had a career-best year for the Ottawa Senators in 2020, but was it enough to land the 26-year-old, restricted free agent a long term role with the Sens?
The Senators, winger joined TSN 1200 radio earlier today seemed hopeful he can make Ottawa his permanent home.
"There's been a couple of chats for sure and both sides are optimistic we'll get something done," Brown told TSN 1200 in an interview. "I'm just leaving that up to (Jackson). I'm sure that will all get sorted out. There's lots of time with all this stuff going on. No rush." Connor Brown, August 24, 2020
Brown quietly produced 43 points this past season while leading the way with intangibles for a rebuilding Senators team. Brown was always regarded as an effective 2-way player that can play in every situation. He quickly became one of DJ Smith's most reliable forwards, eclipsing 20 minutes of ice time per game, the most of any Senators forward.
Here's what Senators head coach, DJ Smith had to say about Connor Brown after playing in his 300th game vs the Vegas Golden Knights earlier this season for the Sens.
"He's been one of our best players all year. He's certainly had an increased role here, coming from Toronto. He's been very responsible" DJ Smith, January 16, 2020
There's no question that he's a well-liked player by coaches and teammates but is Connor Brown worth spending upwards of $5 million dollars/year for, over the long term? It certainly appears that contract talks may have shifted focus from a long term deal to a shorter-term deal recently. Earlier today, "friend of the team," Ottawa Sun's, Bruce Garioch had a rather interesting comment on the Connor Brown contract situation in his most recent article.
"There has been talk Ottawa should sign Brown to a long-term deal, however, that may not happen because the club is building around young players. With forwards Drake Batherson, Alex Formenton, Josh Norris, Logan Brown and Vitaly Abramov in a position to compete for spot Brown may get pushed down the lineup." Bruce Garioch, August 24, 2020
Generally speaking, Garioch certainly has a pulse on what may or may not be going on behind closed doors with the Senators. I don't think there are any exceptions here. Take the comment as you wish but I wouldn't be surprised if Ottawa is now leaning to a short term solution with arguably, their most valuable RFA player.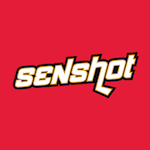 You may not agree with the decision but the fact is, Connor Brown is not a top 6 player on almost every other team in the league. Yes, he was a great sweetener to an otherwise horrible trade with the Toronto Maple Leafs involving Nikita Zaitsev but the Senators will likely already have a near $5million dollar, 3rd liner in Colin White. They simply cannot afford another if they hope to pay the future core of this team and keep them around long term. Brown will undoubtedly be pushed down the lineup by the up and coming wingers. This could also be an early indication that Ottawa is leaning towards adding 2 more, highly touted forwards at this coming draft in early October, when they select 3rd and 5th overall.