Senators Prospects: Luke Loheit Provides Grit for Minnesota-Duluth
As a seventh-round pick, Loheit won't reap immediate rewards but has the toolkit to make a leap next season
The big-bodied right-winger from the state of Minnesota hasn't produced a ton since being drafted but could have an opportunity next season to move up the lineup.
A gritty player, Loheit doesn't forecast as a high-end offensive threat, but to make an impact at the NHL level, he will have to improve his offensive arsenal. Selected out of high school in 2018, the gritty winger captained Minnetonka High School to the state championship, a huge accomplishment in the hockey-crazed state of Minnesota.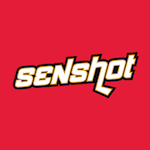 After a short stint in Penticton in the BCHL (British Columbia Hockey League), Loheit was a bit underwhelming on the offensive side of the puck, nabbing 24 points in 43 games. His slow start with Penticton could be a result of his battle with mononucleosis during the season. The following year he would begin his Freshman season at the University of Minnesota-Duluth, the defending National Champions.
2019-2020 Recap
Loheit enjoyed a solid start to his season, being named to Team U.S.A. for the World Junior Summer Showcase along with 23 other forwards. Usually, a player like Loheit wouldn't be selected for this type of showcase, but U.S.A. hockey must've noticed the same things that the Senators saw in the seventh-round pick.
Luke Loheit was the #Sens final pick at the 2018 Draft, and he might be another late round gem. After battling mono last season, he'll be attending his first US National Team camp at this summer's #WJSS 🇺🇸

Watch Loheit's 2018-19 highlights 📺https://t.co/b5PVOg1VfN pic.twitter.com/NfLZGRCFJ9

— Sens Prospects (@SensProspects) July 9, 2019
While never showing up consistently on the box score, the eye-test is consistently appealing when you watch the power forward lace them up. Loheit ended up not making the World Junior team, but just being part of the selection process was sure to provide great experience.
Stepping onto one of the best teams in the nation, not many expected Loheit to carry a significant load, even though he didn't, he was a regular in the lineup. Finishing the season playing 33 out of a possible 34 games, tallying 5 goals and 1 assist. While these numbers aren't going to jump off the page, as a fourth-liner scoring 5 goals isn't too shabby.
🚨 Luke Loheit scored his 5th of the season on Saturday night, giving him 2 goals in his last 3 games.

Loheit's 6 points in 33GP as a NCAA freshman reflect the 4th line checking role he's played all year. #GoSensGo pic.twitter.com/QnWuHWeft6

— Sens Prospects (@SensProspects) March 8, 2020
One of Loheit's nicer goals of the season shown in the clip above. It's tough to garner many highlights playing his checking role, but he will have to embody the role to make it to the NHL.
Playing a regular role as a freshman for the 5th best team in the country with a record of 22-10-2, there are bright spots to what was a relatively dull year.
What can Loheit do to eventually make the NHL roster?
Any seventh-round pick will have an uphill battle to make the NHL, but it's happened far too often for those players to be considered write-offs, for example, Ryan Dzingel was a seventh-round pick.
While Loheit doesn't have the offensive upside that makes players catch NHL teams eyes, his great pace, physicality and leadership make the power forward an interesting case. In an article posted by his BCHL team in Penticton he cites how valuable leadership is to him:
"I think my leadership is one of my biggest strengths," he claimed. "I always tried to have that leadership and that voice on every team I've been on. I wore the 'C' for the first time in my bantam year and that was really important to me. It's not only special to have for me, but to have for the group of guys. I really felt I grew as a leader this year and I'll carry that not only in my hockey career but for the rest of my life."
Character is a trait consistently preached by the higher-ups in the Senators organization, especially by GM Pierre Dorion.
A self-proclaimed power forward, Loheit believes his competitiveness and physicality are his best traits as a hockey player
Trending toward being a four-year player at Minnesota Duluth, Loheit has a chance to develop his offensive game during his next three seasons there. He also has a chance to take on a leadership role with one of the top teams in the nation in the coming years.
Ottawa is a team that loves to play a physical brand of hockey and all players have rallied around their star power forward in Brady Tkachuk, while Loheit isn't near that pedigree he hopes someday to stir things up on the fourth-line with Ottawa.
Already relying on his physicality and competitiveness to drive his game as a prospect, Loheit will have to become an expert at using his body to eventually become an energy guy in Ottawa.